Tickets now available for Confluence, Net Zero Cities 
Two events, one day.
BizWest's annual Confluence water conference and its Net Zero Cities conference will be staged on the same day, July 26, starting at 8 a.m. and extending until 4 p.m.
While the events have a nexus with the environmental impacts of climate change, each presents distinct topics for discussion.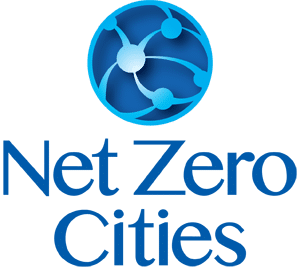 Attendees can register for both conferences or just one. An all-day pass is priced at $75. Either Net Zero or Confluence passes can be purchased for $49. Late admission prices kick in July 21.
Confluence — Colorado Water Summit examines the economic issues surrounding water scarcity in the West and the growing numbers of people living in the Boulder Valley and Northern Colorado.
Net Zero Cities will explore topics from energy to waste. An increasing number of cities are establishing sustainability-related goals. The conference examines what it means to be "net-zero," including impacts on the private sector and the regional population at large.
Confluence topics and schedule include:
8 a.m. — A Decade After the Floods. The 2013 floods affected 14 counties, killed 10 and damaged 26,000 homes. What lessons were learned?
9:10 a.m. — Regional Risk, Regional Resiliency. This session will look at regional cooperation to preserve water resources to promote economic development.
10:20 a.m. — Hitting Home. Warnings about water shortages are now becoming reality in the region as cities struggle to serve growing populations. What strategies are cities using to address the need?
11:30 a.m. — Uncertain Future: The Colorado River, Drought and the Impact on the Front Range. While an abundance of snowfall last winter took the edge off the dire predictions for immediate water shortages in the West, the issue of Colorado River flows continues. What are the implications for the future and for the Front Range?
Net Zero topics and schedule include:
12:40 p.m. — Inflation Reduction Act Demystified (public-sector). The Inflation Reduction Act is the single largest investment in climate and energy policy, but what does it mean for governments as they work to electrify their communities?
12:40 p.m. — Inflation Reduction Act Demystified (private-sector). The private sector also can benefit from the act. What provisions are important to manufacturers, tech companies, property owners and others?
1:50 p.m. — The Electricity Market. How will changes in the electricity market change how power is bought and sold in Colorado?
3 p.m. — Public-Private Innovation. This session reviews government and private-sector collaboration to transfer new technologies in the clean-tech space.
The two events will be at the Embassy Suites by Hilton Loveland Hotel on July 26.
Source: BizWest