'This just feels wrong': Brokerage sued, scrutinized over liens and 40-year contracts
This story first appeared on BusinessDen.com, a BizWest news partner.
A litigious real estate firm founded by a former reality TV star has reportedly been investigated and fined by state regulators for convincing Coloradans to sign unusual contracts.
It was also accused of criminal usury in Weld County and scrutinized by an Adams County judge for placing liens that are likely scurrilous on hundreds of Colorado homes.
"I don't want them in our state," said Zach Chicoine, a real estate broker in Loveland who sued MV Realty. "I don't want them doing this and running their scheme in this state."
From its headquarters in Florida, MV Realty has signed up 30,000 customers in 33 states, paid $40 million to homeowners and stands to collect at least $400 million in return, according to the company and reporting by Forbes. It was founded by Amanda Zachman, a former reality TV villain who starred in the 15th season of the CBS show "Big Brother."
MV's premier product is its so-called homeowner benefit program, which works like this: The company pays homeowners an upfront commission of $300 to $5,000 and in exchange, the homeowners must hire MV to be their broker if they sell the house within 40 years.
The contract that homeowners sign is enforceable even if the homeowner dies and it stays with the house, meaning future owners of the property are bound by its terms. That latter provision alone led to two lawsuits in Colorado last year, court records show.
But the biggest point of contention is what happens after contracts are signed. To enforce them, MV places liens on the homes. And if homeowners want to escape the contract before 40 years have passed, they must pay a fee that is about 10 times their commission.
"It sounds like these guys have a team of door-knockers who will go and knock on these sellers' doors and give them $500, $800, $1,000 or whatever it is when they're down and out and make them sign this superficial piece of paper," said Chicoine, the real estate broker.
BusinessDen obtained a copy of an MV contract for a $403,000 home in Weld County. MV gave $1,209 to the couple who own it. They now must pay a 6 percent commission if they let MV sell their house, or at least $12,097 if they want to end the agreement.
"Property owner waives all rights to be part of a class-action (lawsuit)…and agrees that all disputes with the company or relating to this agreement shall be resolved only by the property owners and company individually," the seven-page contract states in all-caps.
The Colorado Real Estate Commission doesn't identify brokers by name when it votes to fine or suspend them. But in August of last year and again in October, the five-person board voted unanimously to suspend the license of a company it abbreviated as "MVR" that uses 40-year homeowner benefit agreements and liens that are identical to MV Realty's.
The commission also voted to fine MVR a total of $32,500 for dishonest dealing, among other violations, and sent its findings to the Attorney General's Office for investigation. A spokeswoman for that office declined to say if it has investigated MV Realty.
In one case, the commission found that MVR convinced a man who was seriously ill to sign a homeowner benefit agreement, despite his diminished mental state, then refused to show the agreement to his heirs or disclose what the company paid him after his death three months later.
MV Realty did not respond to detailed questions about that case and the commission's punishments, including whether it is confident that its contracts are legal in Colorado.
If MV Realty was suspended, it's not clear how long that lasted — the Department of Regulatory Agencies declined to discuss its investigation and the commission's votes — but the company is currently allowed to sell real estate in the state, according to DORA.
Outside Colorado, the attorneys general of three states — Pennsylvania, Massachusetts and Florida — separately sued MV late last year, accusing it of deception and predatory behavior. MV has adamantly denied those allegations and made clear it expects to win in court.
The company's lawyers have been busy. MV Realty of Colorado filed 18 lawsuits in the state last year and was also sued twice. Court records suggest that MV's lawsuits are a legal tactic to enforce their liens and reach a quick settlement. All but two of the cases are closed, having been dropped by MV Realty before a judge could decide for or against it.
In Adams County, MV sued homeowners Anthony Satariano and Gina Jaquez last September, accusing them of trying to sell their house without paying a termination fee. Satariano responded that he was told by MV he would only need to repay the commission if he chose to sell. He planned to repay that but nothing more when the house was sold.
"MV Realty has, over the past two years, engaged in a financial scam that is currently being investigated by the Colorado Attorney General for close to 900 counts of consumer fraud," Satariano wrote in a November response to MV's lawsuit, adding that he and Jaquez had "been contacted by the Colorado Attorney General for assistance in prosecution."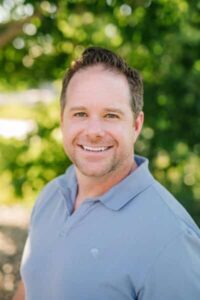 When MV asked Judge Kyle Seedorf to allow a lien on Satariano's house to remain in place, a skeptical Seedorf refused. "On its face, the contract does not entitle plaintiff to assert a lien" until a homeowner violates the contract by selling the house without paying a termination fee. Rather than respond to Seedorf, MV dropped the case and released the lien.
In the tiny Weld County town of Ault last July, Chicoine was preparing to sell a small home on behalf of the owner when he received a letter in the mail from MV, threatening to sue him.
"It would have cost a lot less for me to settle with them but this didn't feel right," he says.
So, he hired attorney CJ Conant from the firm Hatch Ray Olsen Conant and spent $23,000 suing MV last fall. His lawsuit called the homeowner benefit agreements and accompanying liens "criminally usurious" and accused MV of using a "predatory business model."
His argument was that payments under the homeowner benefit program are loans with a 1,000 percent return for MV, making them clearly usurious. On its website, MV denies the payments are loans. Judge Shannon Lyons never got to decide if they are.
A hearing on the matter was scheduled for 2 p.m. on Oct. 14. At 1:49 p.m. that day, MV Realty released the lien. The hearing was canceled and the case was closed.
It was a less-than-satisfying resolution for Conant and Chicoine, who were hoping for a ruling on the legality or illegality of MV's business model. To date, no Colorado judge has decided that.
"This just feels wrong," Chicoine says. "It seems like these guys are running a scheme."
Source: BizWest