Regional collaboration a priority for new Naturally Boulder chief
BOULDER — Among Colorado cities, Boulder is perhaps the one most synonymous with the natural and organic-products industry, but by no means is it the only community active in the space.
Kristine Carey, new executive director of the industry trade group Naturally Boulder, wants to strengthen the ties between the Centennial State's natural and organic hotbeds from Boulder to Fort Collins to the Western Slope — a rising tide lifts all boats philosophy.
The organic food ecosystem "is expanding," Carey told BizWest. Growth is "coming out (Colorado State University) in Fort Collins, out of the Pueblo Food Project, out of the CSU Spur in Denver; there's a lot of stuff happening on the Western Slope with business incubators."
In addition to Boulder's well-established network of industry participants, Carey, a Michigander by birth who has spent the past three-plus decades in Colorado, will be tasked with forming and expanding partnerships with players beyond the shadow of the Flatirons.
To do so will be no easy task, as Naturally Boulder has and will continue to operate with a skeleton crew of two employees.
"We're going to keep it pretty tight" until plans for 2024 are more solid, said Carey, an Arvada resident with two daughters in college. Once the longer-term picture is a bit more clear, there could be some talk of expansion.
Carey, whose experience includes the founding of marketing communications platform Brand Guide and leadership roles with plant-based protein powder company Healthy Skoop and skin-care product maker MyChelle Dermaceuticals, took over the Naturally Boulder leadership job after previously working for the group on a contract basis.
"I got a chance to become really involved" with the day-to-day work of the organization, Carey said, so when the executive director role opened, she thought, "I really love the community involvement, so why don't I give it a shot."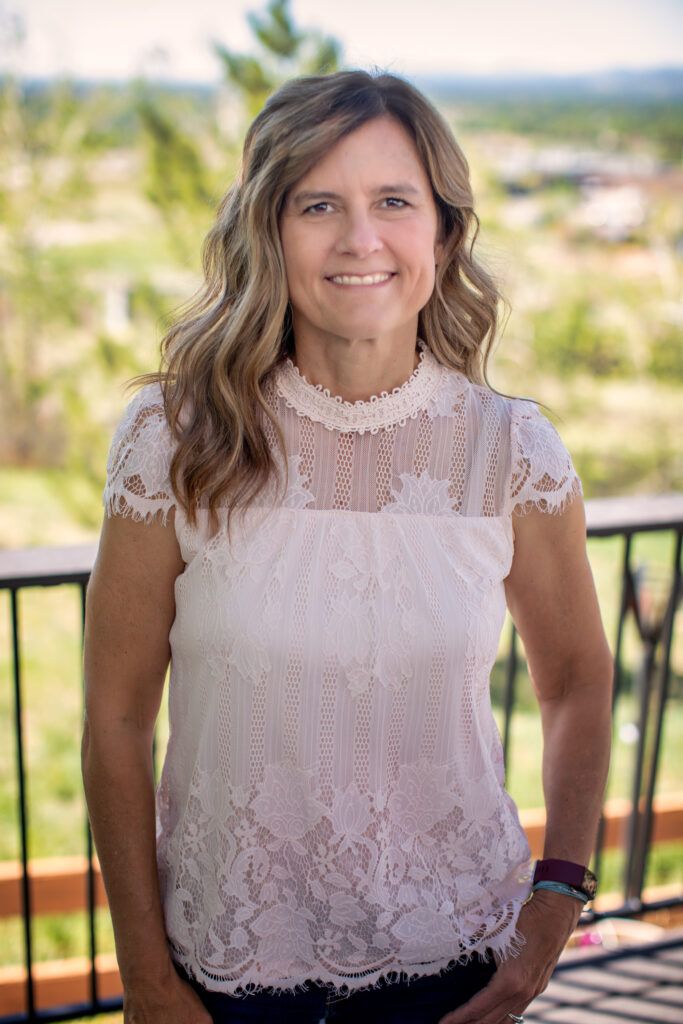 Carey takes the leadership reins from Bill Capsalis, who steered Naturally Boulder through the COVID-19 era but stepped away this spring to focus on family and other personal and professional ventures.
While the world and the natural products industry have largely moved on from the pandemic, "I do think there is some residual impact of COVID," especially for events-based businesses such as Naturally Boulder that rely on "getting people out (of the house) and in person," Carey said. Thankfully, the hesitance to attend in-person events has waned. "Everyone is taking baby steps to get out because people want to network, they want human interaction."
With COVID-19 mostly in the rearview mirror, the seemingly inevitable cyclical slowdown in the macroeconomy is top of mind for many in the natural and organic products industry.
"One of the biggest challenges is trying to help members grow their businesses in a time of economic uncertainty," Carey said. This is especially true for small startups, which are disproportionately impacted when previously accessible pools of capital begin to dry up.
For an industry-advocacy group such as Naturally Boulder, the focus during the economic environment "is trying to figure out what programming looks like to help facilitate connections with investors and banks," Carey said. When interest rates are up and investment money to scale operations isn't being offered for nearly free, "we have to kind of reframe what growth means to small businesses."
Carey thinks her marketing experience could come in handy with reframing and messaging. It's important for smaller operators to expand messaging beyond simply product information, to include areas such as company culture, mission and purpose, she said.
"It's always been a passion of mine to help brands find their voice."
Source: BizWest