Real estate investment guru Marcel Arsenault sees recession looming, urges 'safety first'
LOUISVILLE — Marcel Arsenault was looking for something in particular when he bought the newly built Medtronic Inc. campus in Lafayette in August for $188 million: guaranteed, long-term rental income from a reliable tenant.
That's because Arsenault, the Boulder County investment guru who runs Louisville's Real Capital Solutions, sees a recession on the horizon and believes that the commercial real estate market is in for a prolonged slide. The only deals worth doing at the moment, he said, are guaranteed ones.
"Right now, we think that commercial real estate is a very dangerous proposition … because there's a lot of overbuilding, especially in office and apartments," Arsenault told BizWest. "In our view, the value of commercial real estate is headed down, so you want to buy very, very safe deals where your income is certain. We've been doing that for ourselves and our investors."
When Real Capital Solutions inked its deal with Minnesota-based developer Ryan Cos. US Inc. to take over Medtronic's two, five-story buildings totalling 404,159 square feet at 200 and 250 Medtronic Drive on a 42-acre tract just south of the Intermountain Health Good Samaritan Medical Center, the sale came with a 20-year triple-net lease with one of the world's top medical-device companies.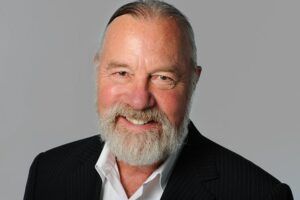 "Highly reliable" rental income that increases each year of the lease is a big part of what made the deal attractive, Arsenault said.
"That's part of our safe investment strategy," he said. "… It's kind of like buying a bond — very, very safe. We know over the next 20 years to the penny what their rent will be."
Smart investors in this environment "want to make sure that whatever deal you're in, the rents are going to be there," Arsenault said. "I don't think that's true for a lot of low-credit tenants."
The strength of Medtronic as a tenant helped with financing term favorability, he said.
"It's hard getting financing for any commercial real estate," Arsenault said. "But, frankly, we've been doing this for almost 40 years, we work with 30 of the largest banks in the country, and we have an extraordinary reputation. We're able to get a loan on any deal we want under very favorable terms. …We got precisely what we asked for from the lender."
Familiarity with Ryan was another factor in RCS' willingness to complete such a large deal in an uncertain economic climate.
"For a couple of years, we've been tracking" the development of the Medtronic campus, Arsenault said. "We know the developer quite well," having purchased a handful of prior developments from Ryan. The Lafayette acquisition was the largest deal RCS, which has about $2 billion in assets under its management, has ever completed with Ryan.
But just because a deal works for RCS, doesn't mean it would work for any old investor, Arsenault said.
"People think that real estate is about property, but it's actually about people. Real estate is owned by people, managed by people," he said. "You gotta know what you're doing and know people. In a bull market, everybody is a genius and thinks things are going to go up forever. They never do. We're the shop that understands the danger, avoids the danger and then takes advantage."
With interest rates on the rise and the scent of recession in the air, "it's difficult," Arsenault said. "I'm hearing all sorts of stories" from lenders, investors and landlords who are struggling.
If the economy "gets into a recession, which we think is coming, then vacancy is going to go up, rents are going to fall and buildings are going to get into trouble," he said. "That's happening all over the country."
The Boulder Valley and Northern Colorado are by no means immune from the challenges in the commercial real estate market, particularly the office subsector.
"It's not real optimistic," Jake Hallauer, president of Northern Colorado commercial real estate brokerage NAI Affinity, told BizWest in July. "I think there are some serious concerns from a lot of office landlords."
Downtown Boulder's office vacancy rate was 28.7% in the second quarter of 2023, according to brokerage Dean Callan & Co. In Larimer County, according to Realtec Commercial Real Estate Services Inc. broker Jamie Globelnik, trades for office properties generated a sales volume of only $38.9 million, a 10-year low.
"Numbers do not lie, and the office market continues to struggle," Dean Callan & Co. brokers wrote in a recent report on the state of the industry.
Landlords recognize that "they just don't have the strongest asset type at this time," Globelnik said, "with tenants moving out, short-term leases, not much rent growth over the years." That's part of the reason why a locked-in lease with annually increasing rent was so important for RCS in the Medtronic deal.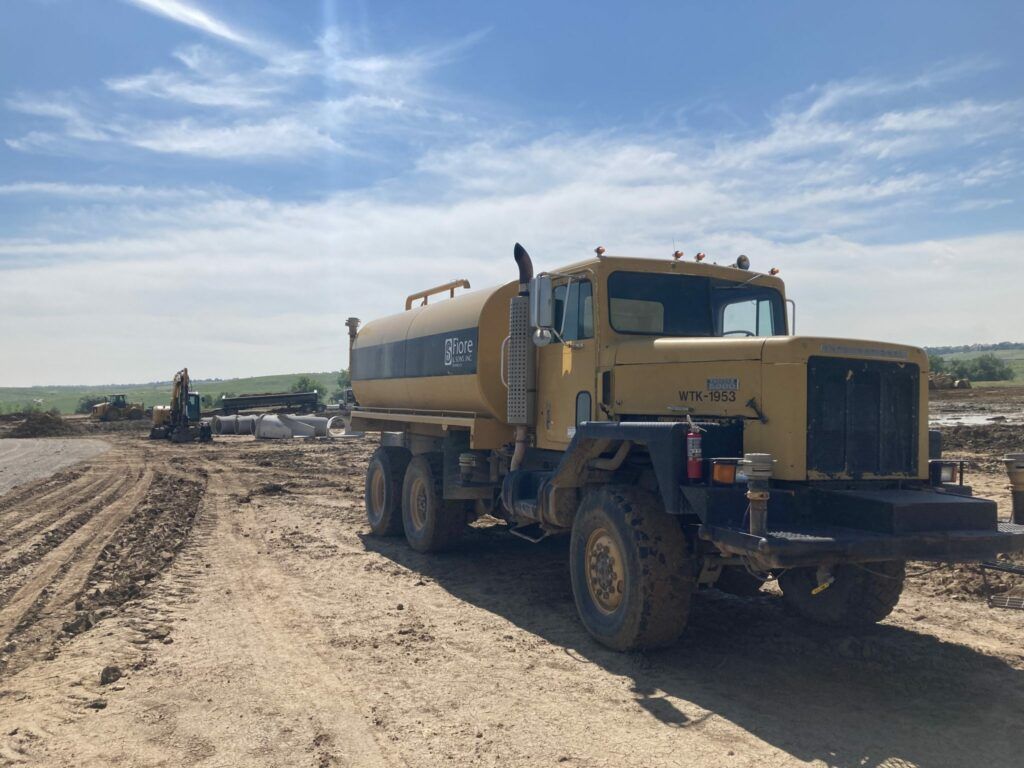 Arsenault isn't the only one bracing for a downturn. Nearly half of Colorado business leaders surveyed as part of the University of Colorado's third-quarter 2023 Leeds Business Confidence Index believe a national recession is on the horizon in the second half of the year.
The overall sense of pessimism — stemming from consternation over a combination of factors such as interest rates, inflation, hiring and politics — has become a nagging trend over the past few quarters, a stark contrast to the overwhelming optimism of the COVID-19 recovery era.
"We continue to have very muted expectations for the economy from our business survey responses," Rich Wobbekind, faculty director and senior economist at the Leeds School business research division, said when the most recent confidence survey was released this summer.
Regarding the potential for a recession, 42.9% of responders said that they expect a recession to begin in 2023. Of those, 12% think it's already happening and 31% believe it will occur in the back half of the year. The remaining respondents were fairly evenly split between predicting a recession in 2024, expecting one to begin later than next year, and being unsure.
"Real estate is dangerous for the next couple of years," Arsenault said. "Our philosophy — and the philosophy of our investors that we work with — is safety first."
RSC has "a lot of cash, and our investors have a lot of cash, but we're very, very selective" about the deals they're willing to do in the current economic climate, he said. "I've been doing this for almost 40 years, and we've been to this rodeo before."
If a severe commercial real estate downturn does strike soon, it's unlikely to last forever.
"We think that in a year or two there will be many opportunities, particularly in distressed real estate," Arsenault said. "So we're looking down the road, but it's too early to buy a lot of things that don't have that safety of [guaranteed] income. Right now we are focused on safety to protect our investors and protect bank partners. The banks want to make sure that they get paid back, and there's going to be a lot of trouble in commercial real estate, so they want to be safe."
Once commercial real estate bottoms out in the next few years, "we'll turn the switch and become very aggressive buying real estate at a good price. But right now prices are falling and, in our belief, prices won't stop falling for at least another year or two," Arsenault said. "You don't want to catch a falling knife, as they say. Right now, safety is the word. But as soon as the market hits bottom, then we'll file in."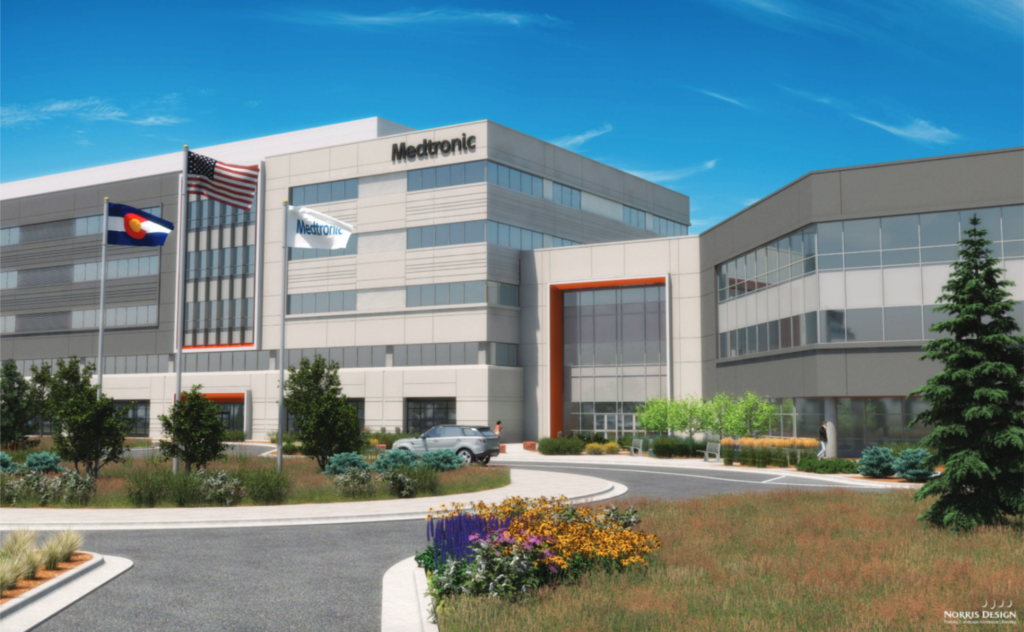 Source: BizWest