Public Media Co. CEO Erin Moran steps down
BOULDER — Public Media Co. CEO Erin Moran has stepped down from her leadership role at the Boulder-based nonprofit consulting firm that serves public media.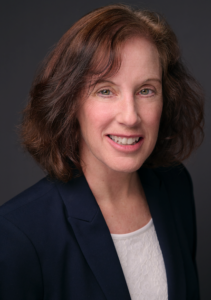 Moran joined the organization in 2011 and became CEO in 2019, after also serving stints as chief operating officer and chief financial officer. She will remain involved with client projects part-time, according to a press release.
Public Media Co. has begun a search for her successor.
"Erin has done a remarkable job leading Public Media Company for the past four years," Public Media Company board chair Fred Marienthal said in a prepared statement. "Throughout her 20-plus years at our organization, she has played a critical role in many of PMC's projects across 50 states and in building its virtual accounting services. The organization is in a strong position today thanks to her great success in leading and collaborating with our talented staff, board, and clients."
Moran came to public media after a career in public accounting and international finance. "When I joined the company, we were a start-up," she said in a prepared statement. "We envisioned that as a nonprofit consulting firm with business and financial acumen, we could help public media organizations throughout the country change and grow. After all these years, we are firmer than ever in our dedication to that mission; and I am honored to have worked with so many public media leaders, and their dedicated boards and staff."
Board members Fred Marienthal, John Crigler and Susan Harmon will lead the search for a new CEO on behalf of the board.
Source: BizWest