Outdoor activity subscription startup raises cash with mental health focus
Editor's note: This report first appeared at BusinessDen, a BizWest news partner
FORT COLLINS — A Fort Collins-area startup is combining cognitive behavioral theory and outdoor activities.
Chimney Trail CO, which sends subscribers quarterly outdoor activity kits, aims to serve as a form of preventative mental health care.
Co-founder and CEO Matthew Brown, a former captain in the U.S. Navy, said he wanted to tackle mental health challenges after he lost an officer to suicide.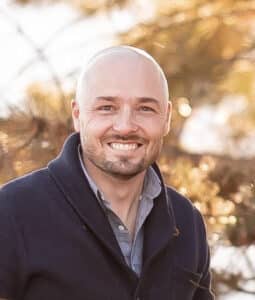 "I went to the hospital, and his dad kept bringing up this outdoor activity that we did as a team," Brown said. "He grabbed me by the shoulder and said, 'Why didn't I do these beautiful things with my son?'"
Brown, a Colorado native, was in the Navy from 2005 to 2018. He co-founded Chimney Trail CO with his cousin, Brad Markey.
"We independently discovered how severe the problem was and decided, why don't we do something about it," said Brown, 40.
Brown and Markey launched the company in 2022 after meeting with researchers and experts from John Hopkins University and Brown University, as well as support services for military families, to form a team of clinical advisors.
Inside each kit is outdoor equipment and a booklet that includes step-by-step instructions while also explaining cognitive behavior theory and how the activity can help one overcome anxiety or depression.
"There are 10 cognitive distortions that lead to anxiety and depression, and what we've done is taken outdoor activities to teach people each 10 cognitive distortions," Brown said.
So far, there are 40 kits, ranging from easy to expert activities including fire building, identifying bug life, building a shelter and creating a time capsule. The time capsule kit, for example, includes waterproof notebook paper, a foldable shovel, a space pen and the stainless-steel time capsule container.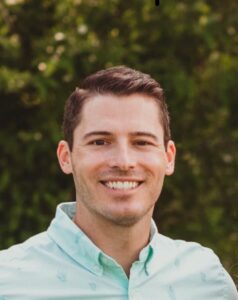 "The point of the kit is you don't need to wait until you're having issues to do it; in fact it's much easier to be introduced to cognitive therapy before you need it," Brown said.
He said the gear within kits is targeted for adults, but each booklet provides suggestions on how and when to engage kids in the activity.
"Research suggests if you can create a community out of this, results will be better," Brown said. "But that's not to dissuade somebody who might not have that community right now."
An annual subscription is $348, while buying an individual kit averages about $96, varying by activity.
Chimney Trail has three full-time employees. It has raised roughly $300,000 from investors, including $190,000 last month, according to SEC filings. Brown said the money will go toward marketing and future expansion.
Chimney Trail has about 200 subscribers and has mailed roughly 1,500 kits since opening. Brown said the company is in contract negotiations with the U.S. Marine Corps and the Defense Suicide Prevention Office, as well as school systems and nonprofits.
Afterward, Brown said, the company will focus on individual consumer marketing.
"The way that we're positioning the curriculum is that it's just plain fun," Brown said. "Not everybody is doing these outdoorsy things, but it's an important part of personal enrichment."
Source: BizWest