Otter Products launches commercial business unit
FORT COLLINS — Otter Products LLC, the Fort Collins-based manufacturer of OtterBox smartphone cases, has created a new business unit focused on serving global commercial markets.
The company named Berkley Fuller as chief commercial officer to lead the newly created organization. Fuller most recently served as head of global channel development for the public sector at Apple.
"For the first time in our 25-year history, we are creating a Commercial Business Unit to serve our business customers," Otter Products CEO JC Richardson said in a press release. "We are already seeing success with Enterprise, SMB and Public Sector customers. Creating this new business unit, bringing in a seasoned veteran like Berkley and the R&D innovations we're bringing to market around our uniVERSE Case System and Hardline Series industrial solutions are just a few examples of the investments that we are making to meet customer demand and drive the commercial market."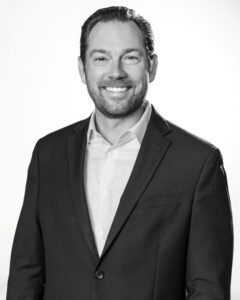 Fuller joined Otter Products after an eight-year career at Apple. "I am very excited to have joined Otter Products," Fuller said. "Over the last two decades, I have witnessed OtterBox become the most trusted name in device protection for consumers and commercial customers. I believe the creation of a Commercial Business Unit and our investments in commercial products are a strong signal to our customers and the commercial marketplace that we've listened and we're building the team that will bring differentiated commercial solutions to scale worldwide."
Source: BizWest