Longmont leaders remember Susan Pratt, dead at 75
LONGMONT – Friends and associates of Susan Marti Pratt remembered her on Friday as part of Longmont's real-estate power couple but also a shrewd and savvy businesswoman in her own right.
Pratt, who was born Oct. 8, 1947, died Wednesday at age 75.
A funeral service will be at 11 a.m. Wednesday, Jan. 11, at Rocky Mountain Christian Church, 9447 Niwot Road in Niwot, followed by a graveside service at 12:30 p.m. at the Pratt family cemetery, 1491 S. Sunset St., Longmont. Carroll-Lewellen Funeral Home and Cremation Services of Longmont is handling arrangements.
Pratt and her husband Ken Pratt, who died in 1995, were driving forces behind Longmont's growth through real estate sales and development as well as philanthropy.
Their Pratt Agency became Northern Colorado's largest independent real-estate agency, and the Pratts oversaw the development of nearly 2,000 homes and nearly 2 million square feet of commercial property in Longmont, including the former Plaza Event Center. They also worked to boost Longmont's international profile, traveling to Japan in 1986 with Colorado Gov. Roy Romer to encourage investment in the city. In return, Japan's Emperor Akihito and Empress Michiko visited Longmont in 1994, staying at the Pratts' home.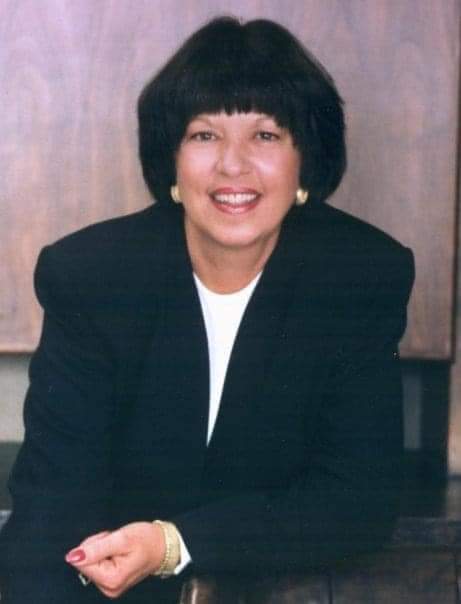 Leona Stoecker, who served as Longmont mayor from 1993 to 2001, remembered that "when I was elected, the first call I got was from the Japanese embassy. That was when our relationship with the emperor started. Susan was so gracious to open her home to the emperor and empress. We had an incredible time during that most unusual opportunity, because the emperor and empress had never stayed in somebody's private home."
Stoecker described Susan Pratt as her "neighbor and friend. She was just a strong woman, someone to reckon with. She was tough, but gracious and kind. You didn't cross her. She was very opinionated, but that made her even more important."
The Pratts' $310,000 donation helped create the Hope Cancer Care Center in Longmont, named after Susan Pratt's mother, Hope Arlene Marti.
"The Pratts wanted to turn Longmont into the Silicon Valley of the Rockies," said Alan Linton, general manager and chief financial officer at Pratt Management Co., who came to work for the Pratts in 1985. "Ken had the insight and Susan had the wherewithal. She was very dynamic, but also most gracious in taking care of things."
Stoecker worked to get Florida Avenue renamed as Ken Pratt Boulevard, had the street sign made up, and "when he was dying of cancer, Susan placed the sign at the foot of his bed so he could see it."
After Ken Pratt died at age 53 on March 30, 1995, Susan Pratt, alone at the helm of what had become a $22.5 million construction and property-management company, launched an effort to reinvent its corporate culture by inverting the management triangle, putting her job at the bottom. Led by team members' suggestions, Pratt Management began to operate as a construction company outside the Pratt holdings. By 2003, Pratt Property Management was ranked as one of the largest women-owned businesses in Boulder County, listing revenues of $32 million.
"She was very fair to all of her staff," Linton said. "Everybody was a captain. She gave people power to do their jobs. She empowered people to do business."
She also developed the Susan M. Pratt Foundation to support community endeavors and became involved with the Mountain States Children's Home.
Ken was inducted into the Boulder County Business Hall of Fame in 1995, and Susan was inducted in 2001. In 2004, she was awarded the Tom Brock Award by the Longmont Area Economic Council, now known as the Longmont Economic Development Partnership.
The Pratts had participated in the formation of that organization's predecessor, the Economic Development Association of Longmont, and they donated money, time and energy to help its business recruitment efforts.
Susan Pratt also chaired CTEK, a business catalyst organization in Boulder and Longmont, and initiated a plan to take it statewide. She provided guidance and support to the concept of business incubation, donating office space to the operation.
"Susan was very pro-Longmont, extremely pro-business," said Frannie Follick-Hood, a political consultant who helped Susan Pratt coordinate a campaign to recall a Longmont city councilman in the early 1980s who Susan Pratt felt wasn't sufficiently pro-business. Even though Longmont boosters touted the city's scenery and proximity to the mountains, Follick-Hood said, Susan Pratt emphasized that "If you don't have a good job, it doesn't matter what your curb appeal looks like."
Still, Follick-Hood said, "she paid attention to the community and everything that was in it, not just the economic development — things like all kinds of nonprofits, people who needed help but didn't know where to go. She was as pro-Longmont as anybody I ever knew."
Part of Susan Pratt's economic-development work included representing Longmont in the recruitment and relocation of life-science and photonics companies to the area. Pratt initiated and sponsored Life Science Thursday in Longmont, a bimonthly meeting where bioscience players could discuss building the industry in Colorado. Also, she was instrumental in helping the Colorado Advanced Photonics Technology Center relocate to Longmont. The center is a nonprofit organization created by the state of Colorado that provides cutting-edge engineering services, training and human resources to its corporate and educational partners. Susan Pratt supported the Photonics Educational Breakfasts series.
She also was a force in stepping up the expansion and consolidation of Front Range Community College campuses in Boulder County to Longmont.
In 2005, Susan Pratt sold the bulk of Pratt Property Management's two million square feet of industrial and flex space in Longmont to Denver-based Circle Capital for $142 million. Three years later, she sold the Radisson Hotel and Conference Center and the Hawthorn Suites hotel, which the Pratts had developed in the 1980s as the Raintree Plaza, as well as the 149-acre Pratt Technology Campus along Interstate 25 near Johnstown.
At the time, Becky Gamble, president of Boulder-based Dean Callan & Co., told BizWest, then the Boulder County Business Report, that "what the Pratts have accomplished in Longmont speaks for itself. They've done a wonderful job at being part of the community." And Don Roulley with Prudential LTM Realtors in Longmont added that "Susan is an aggressive and smart lady. I could see her making power plays in other markets, maybe even outside Colorado."
Linton said Nicole Pratt, Susan Pratt's daughter, will take over ownership of the company and serve as trustee.
The Pratts' "contribution to this community is unsurpassed," Stoecker said, "and she was right there with Ken to make it happen."
For Follick-Hood, whom Stoecker described as "absolutely Susan's right-hand person," Susan Pratt's death marks "the end of an era. When you think back to when EDAL started, Susan was one of the ones who asked whether Longmont could continue to be a farming community the way the world was changing.
"She made such an impact on this town. There's nobody like her any more."
Source: BizWest