As the world shifts back to normal, live music venues are seeing great turnouts for their shows and events with plenty of options in Northern Colorado.
In Boulder, music lovers can head to the Boulder Theater, The Fox Theatre and the Avalon Theater. Fort Collins has the Lyric Cinema and the Aggie Theatre, while Greeley's hot spot is the Moxi Theater. Bellevue has the Mishawaka and Lafayette, Nissi's Entertainment & Events.
All of these options result in one thing — there isn't a weekend over the summer months that doesn't have something fun to do.
To start, the Lyric Cinema is presenting two festivals and local and regional touring acts at its outdoor and indoor stages. Originally a movie theater with two theaters, The Lyric moved to a larger downtown Fort Collins venue in 2017 to become a public and private event space with a full restaurant and bar.
"Once we moved to a larger space, we started experimenting with everything we could do to make it a growing, living art space. Every corner, every nick and cranny, there's weird artist sculptures or paintings from local artists," said Nolan Brumbach, marketing wizard for The Lyric. "There's really nothing else like it, a movie theater that's also a live music venue that is a space for artists to come together."
The Lyric, which opened in 2007, sits on a one-acre site with space enough for three movie theaters, two outdoor stages on the lawn and patio, and two indoor stages in the lobby and the Mothership, the largest theater space.
"We really pivoted from just being a music venue to an event space, which opened up the possibilities of what we can do," Brumbach said.
During the pandemic, The Lyric couldn't show movies but was able to present a few outdoor shows and in 2020 launched two festivals at the beginning and end of summer. This year, Lyric's Summer Solstice Festival will feature local acts June 23-24 and the Endless Fest will present psychedelic art and music Aug. 24-26.
The two festivals generally attract a crowd of 500 to 600, while the regular shows Thursday to Saturday bring in 100 to 120 people. One of the shows is the Love Local Music series, which is every other Thursday to bring local bands to the stage, since the theater is focusing more on regional acts as it grows and becomes more well-known.
The festivals and the other shows present a wide range of rock, pop, hip-hop, alternative, acoustic, folk and big brass bands.
"It's really a reflection of the Lyric that we bring in everything. … It depends on what night you come," Brumbach said. "Things definitely are going well and getting better every year."
The Avalon Theater performing arts center is having its "first normal year" since the pandemic, said Maria Rainsdon, general manager of the Avalon Theater, the Grand Junction Convention Center and the Amphitheater at Las Colonias Park.
"We are already outpacing our budget, what we projected to do," Rainsdon said. "We're already seeing more activity July to August even before COVID."
The theater, which is celebrating its centennial this year, provides live music and comedy shows, as well as community group performances of dance, symphony concerts, film festivals and the occasional stage production.
In the area of live music, the theater aims to bring in one ticketed event a week from nationally touring artists in all kinds of genres from rock to country, bluegrass and blues rock.
"It brings people together, and they get to enjoy being where their feet are and enjoy something outside of themselves with other people," Rainsdon said. "Gathering together is really good for people's mental health."
The Avalon has 1,000 auditorium seats, offers a concession stand and presents an "intimate concert experience," Rainsdon said. There's also a rooftop deck for smaller shows.
"It's just a really great energy. The vibe in our theater is always very good," Rainsdon said. "I don't think there's a bad seat in the house."
This year, the Avalon is bringing in artists who haven't played at the theater before, such as The Wood Brothers and Jeff Tweedy.
"Enjoying the valley and going to see a show is a different experience than downtown Denver," Rainsdon said.
Other live venues in Boulder include the Boulder Theater and Fox Theater, booked by Z2 Entertainment in Boulder, which also does the bookings for Aggie Theatre in Fort Collins.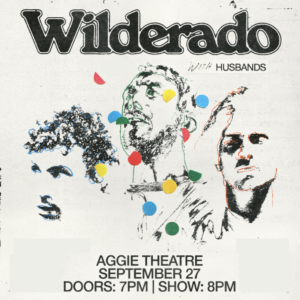 The regional promoter books about 500 events each year for the three live venues, as well as the Chautauqua Summer Series, the 10 Mile Music Hall in Frisco, the Riverwalk Center at Breckenridge, the Strings Music Pavilion in Steamboat Springs and a few other smaller venues. The genres are many, including folk, bluegrass, hip-hop, metal, comedy, spoken word, world music, jazz and rock/jam, presented by local, national and international talent.
"The turnout for concerts is generally very good, but not every concert is expected to be a sellout," said Cheryl Liguori, CEO of Z2 Entertainment.
But it helps that Colorado is a hotbed for live music, Liguori said.
"I think people love live music because it resonates with the heart, and sharing those moments with friends and loved ones can be a special experience," Liguori said. "Simply, it makes people happy, and we need as much of that as we can get right now."
Live music came back "pretty strong in 2022, and in 2023 bigger tours came out, Liguori said.
"Interesting unique performance spaces are popping up in greater numbers," Liguori said. "Any day of the week there is something interesting happening, and I hope people continue to come out and support art of all genres."
Moxi Theater, which opened in Greeley in 2013, is a small, live music venue with a cap of around 360 people — the tables and chairs have to be pulled out for bigger acts to fit 400 people. The theater has a bar on one side and a stage on the other with high sound quality and production.
"We're kind of unique … We're the only live music venue this side of I-25," said Reid Hampton, technical director of the Moxi. "Being a second-floor venue — we're not on the ground level — that brings some uniqueness. You have to go up a long staircase, and we're above a yoga studio and the DDA office."
Moxi brings in local, regional and national acts in all genres of music, including heavy metal, hip-hop, country, country rap (known as hick hop), reggae and acapella.
"We don't discriminate," Hampton said. "If it sells tickets and people want to come see it, we'll put it up."
The theater is seeing steady growth, though some months generate smaller profit margins due to rising costs and wage increases, Hampton said.
"Since COVID, it's been pretty much back to normal, if not better," Hampton said. "It's always an interesting business and maybe sometimes a difficult business because live music is not a necessity. … We're not like a grocery store. We're something where people spend their free time."
The Mishawaka in the Poudre Canyon is an outdoor amphitheater open May to October with a full restaurant service open seven days a week year round. The venue presents 40 to 50 concerts every season in a diverse genre makeup of anything from classic and alternative rock to bluegrass and country.
"We try to do diverse genres through the summer, a little bit of something for everyone," said Dani Grant, owner of The Mishawaka since 2010 and the fifth owner since it opened in 1916.
Large national acts like to play at The Mishawaka because the venue is unique, plus the "sound quality, lights and space are very, very awesome," Grant said. Local acts also have the opportunity to play, since every Sunday, The Mishawaka gives them stage time and doesn't charge for their performances, she said.
"At The Mishawaka, the special part of the draw is the unique environment," Grant said. "You can see music riverside in a beautiful canyon. … It's a very experiential adventure."
The Mishawaka was able to remain open during the pandemic for outdoor events and takeout service, though business initially dropped off. It's expected to do even better this summer as it continues to experience consistently strong growth.
"We do really well because our restaurant is so strong and the music holds its own," Grant said. "We are kind of impervious to trends because of our unique nature."
The venue has made a few improvements, too, such as replacing the pea gravel with Astroturf and revamping the menu to make sure to include a few affordable items as food and wage prices keep rising, she said.
Nissi's Entertainment & Events gets larger turnouts during the cooler months, since it's an indoor venue, but does offer live music five to six nights a week all year long. Nissi's presents an eclectic and wide range of music, switching it up every week with '80s rock, country, blues, jazz, Latino, salsa and swing from local and national acts. It also is a private event space, brings in comedy tours and has a full kitchen and bar serving appetizers and entrées.
"It's more like we're selling fun," said Marc Gitlin, owner of Nissi's. "We cater more to the 30- to 65-year-old crowd, all depending on the kind of music we're offering. … Having a diversified lineup, I can get all sorts of people with all sorts of tastes."
Nissi's, in business since 2009, closed its old location in March 2020 right at the onset of the COVID-19 pandemic and waited to reopen until after all the mandates were lifted. The new location, which opened in April 2022, is three times the size at 9,000 square feet and features a high-end sound system, a large stage and a dance floor underneath high ceilings.
"This way I could open up strongly," Gitlin said. "For the most part, we were as busy, if not busier, than we were pre-pandemic."
Gitlin can bring in larger crowds of up to 450 people for a concert, plus more national and cover tribute acts, and he's doubled his overall turnout, he said. During the pandemic, the public lost the ability to gather, something they are eager to do once again — they "value the experience more than they used to," he said.
"The biggest challenge is, though the business is coming in, the cost of doing business is higher," Gitlin said. "The cost of food, beverage and labor skyrocketed. … I want to give my customers a fair price on food and drink, but my wholesalers don't feel the same, so it's been a challenge. … Profitability goes down a little bit to keep prices stable."
Source: BizWest