Largest-ever psychedelic industry conference centers Colorado in shifting drug conversation
DENVER — "Am I tripping?"
Rick Doblin, founder of the Multidisciplinary Association for Psychedelic Studies, stood on stage before 5,000 people in a packed Bellco Theater clad in an all white suit and shirt taking it all in.
"I think not. It's not that I'm trippin; it's that culture is tipping," he said by way of a welcome to MAPS' 2023 Psychedelic Science conference, the largest gathering of psychedelic drug advocates, politicians, business people, medical practitioners and celebrities — from NFL quarterback Aaron Rodgers to platinum-selling musician Melissa Etheridge — ever held on Earth.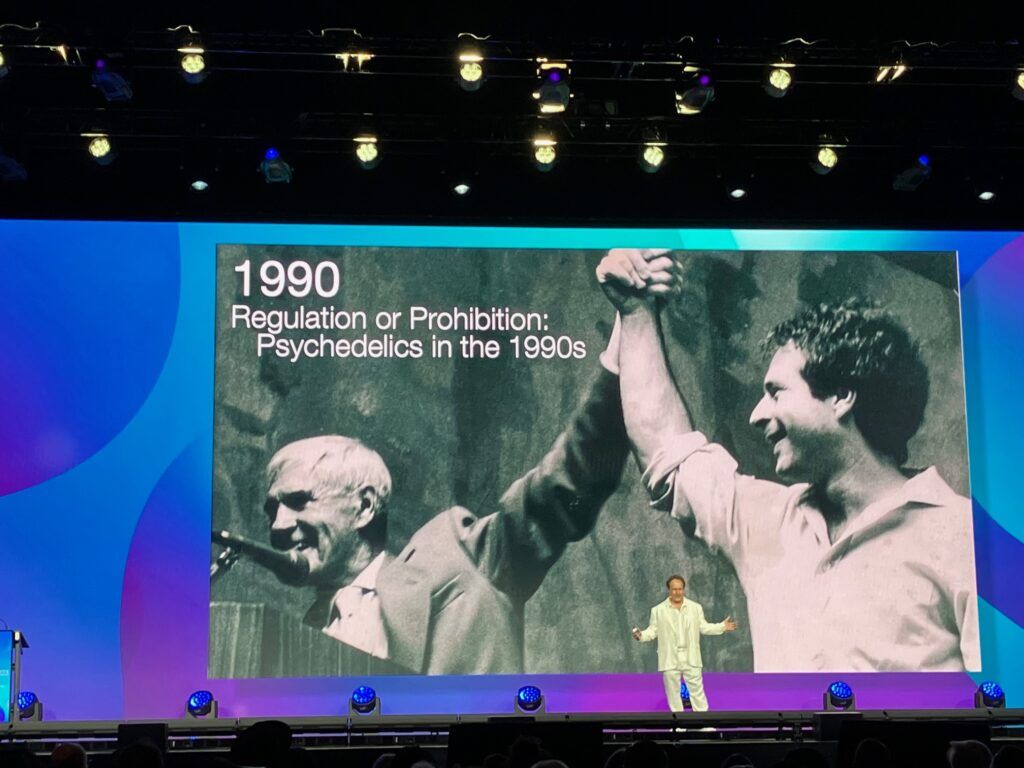 The event, which is expected to bring hundreds of exhibitors and speakers and upward of 10,000 conference-goers to downtown Denver this week, represents the "cresting of a wave that's been building over decades," MAPS director of policy and advocacy Ismail Ali said in reference to the rapidly changing narrative surrounding drugs generally and psychedelics more specifically. The national attitude is rapidly shifting to a position of "compassion not criminalization."
Colorado is emblematic of that shift. It's no coincidence that MAPS' annual conference is being held in the Mile High City.
With the passage last year of Colorado Proposition 122: Natural Medicine Health Act, better known as Prop 122, voters decriminalized the possession and use of certain psychedelic plants and fungi, the most popular of which is psilocybin, sometimes called magic mushrooms or simply as shrooms.
Like Colorado's initial cannabis-decriminalization and medical marijuana framework-development initiatives in the 2000s, Prop 122 hasn't immediately resulted in the opening of shroom shops on your block. The law merely decriminalized certain psychedelic plants and allowed people to consume them in a government-regulated setting under the supervision of trained facilitators.
But, once the door is cracked open, some observers see it as only a matter of time until shrooms, like weed, are big (and legal) business in Colorado. The Psychedelic Science conference is evidence of this trend in action.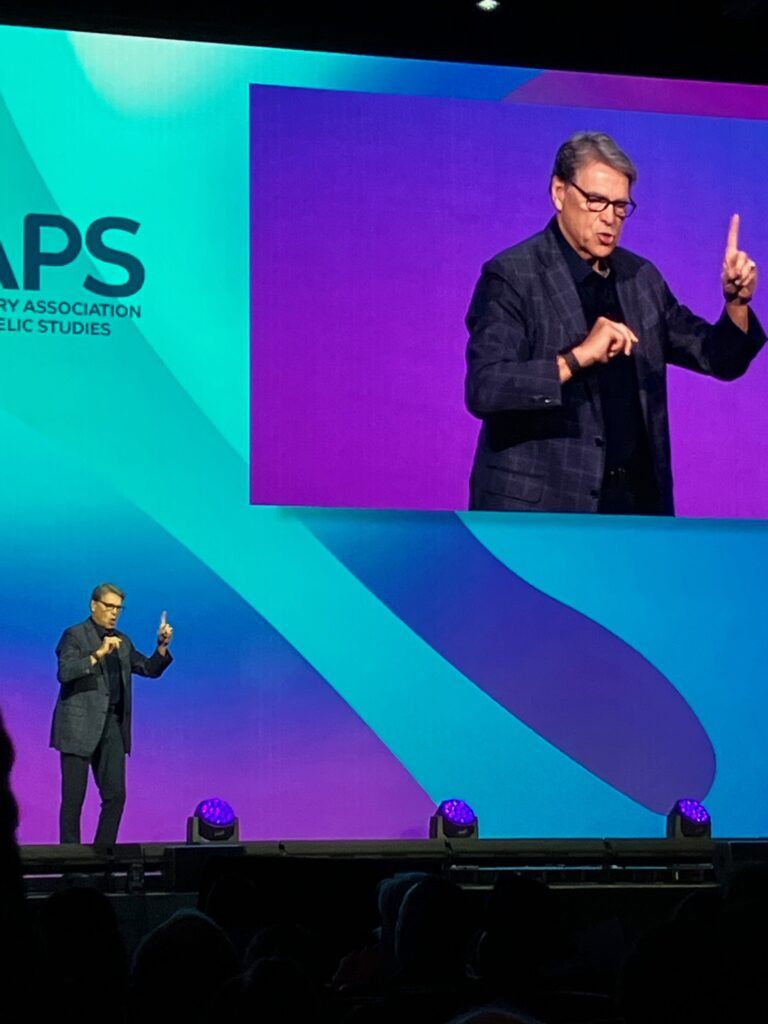 Drug enthusiasts have for decades advocated on behalf of psychedelics for health, recreation or civil liberties reasons, but, intentionally or not, they "spawned an industry along the way," Ali said.
"I think it's actually good for business," Doblin said of changing attitudes toward drug use. "It will destigmatize the whole field," he said, and create new business opportunities beyond the black-market, counter-cultural corners in which the industry has long existed.
Drug-legalization advocates and unabashed capitalists may sound like strange bedfellows, but the MAPS conference is chock full of these seemingly paradoxical relationships and occurrences. A teeming, noisy, sterile conference center is perhaps the environment least suitable for mind-expanding psychedelic experiences — and yet, here we are.
In deep-blue Denver, Rick Perry, the arch-conservative former Republican governor of Texas, got a louder pop from the conference crowd than Gov. Jared Polis, Colorado's two-term Democratic leader.
"I love Rick Doblin," Perry said. "The idea that he and I are together is a bit of magic."
Perry and Doblin's interests overlap in the area of the use of psychedelics to treat military veterans with post-traumatic stress disorder.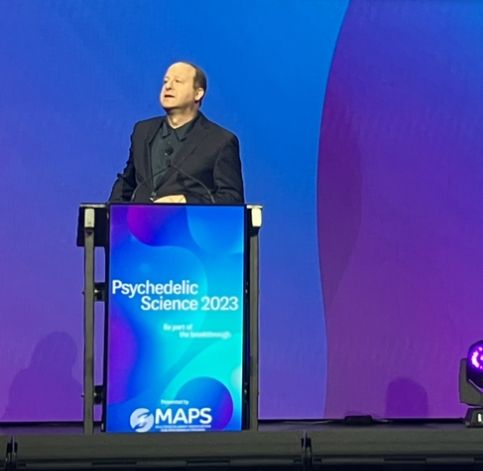 The former Texas governor, a self-described "knuckle-dragger" when it comes to the legalization movement, acknowledged that his position on psychedelics puts him out of step with many of his conservative compatriots. But, he said, he's gained "the courage to understand that your reputation is not more important than these young peoples' lives."
Perry suggested that psychedelics-skeptics "look at what the results are. Let's not look at what the government tells us."
Polis expressed a similarly libertarian view on the issue, making the argument in favor of psychedelics one of "bodily autonomy." The government, he said, ought to take a fairly hands-off approach to the substances and the budding industry, much like its views abortion rights or medical mandates.
"It might sound simple to make it legal," Polis said of Colorado's nascent psychedelics industry, "but there are a lot of i's to dot a t's to cross."
But those dots and crosses are coming, and Colorado is poised to serve as an international leader in the psychedelics business movement.
"People will no longer have to go to Mexico or Colombia" to participate in psychedelic drug experiences, Polis said. "They can come right here to Colorado."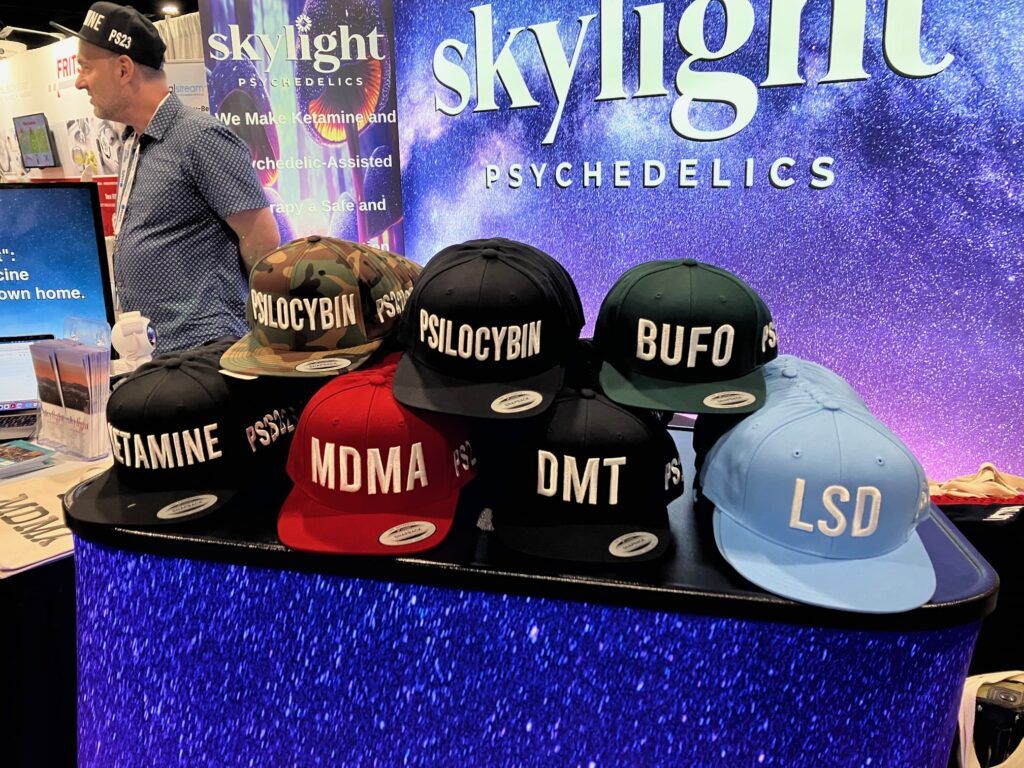 Source: BizWest