Keys Commercial lives again in Boulder market
BOULDER — It's like it's 1985 all over again for Geoffrey Keys.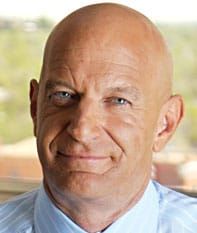 Keys, who sold his commercial real estate business to Skye Commercial Inc., a division of the Lowe real estate organization, in May 2021 and continued to work with the brokerage, has left Skye for his own company again.
In early May, he revived the name Keys Commercial Real Estate LLC and set up an office at 885 Arapahoe Ave. in Boulder.
"I decided it was best to do my own thing," he told BizWest without further explanation. When Skye bought his brokerage, he had eight brokers. His new operation is just him, plus accounting and clerical staff.
Skye will keep its existing relationships, he said. "But a lot of my old clients are going with me. I've got so many relationships that go back so many years."
At one time, Keys both owned his own commercial properties and managed them for others. He sold off most of his commercial properties but has a number of residential rentals, he said.
Source: BizWest