Johnstown approves plat for I-25/402 development, continues hearing for another
JOHNSTOWN — The Johnstown Town Council has approved the final plat for a development on the southeast corner of Interstate 25 and Larimer County Road 18E, also known as Colorado Highway 402.
J-25 Land Holdings LLC, a division of Scottsdale, Arizona, company Caliber Services LLC, sought what it described as an interim subdivision called The Ridge at Johnstown that includes 159 acres. At this point, just one lot would be prepared for development. That lot, 23.80 acres in the southeast corner of the overall development, will be for sale and used for a multi-family housing project, according to the presentation to the town council. Details of that housing development are working their way through the town planning organization.
Later, four other tracts within the 159-acre overall site would be developed for multi-family, retail, office and light industrial uses, materials provided to the council said.
The council approved the plat unanimously on Wednesday night. The site was originally annexed into the town in 2002.
Town Council consideration of metropolitan districts for another major subdivision by the same developer, Encore on 34, a 453-acre site north of U.S. Highway 34 and east of the 2534 commercial subdivision, was put on hold Wednesday. A public hearing to consider the service plans for the metro districts for Encore was opened but continued until Sept. 18 at the request of the developer.
Encore on 34 shares the same Scottsdale address with J-25/Caliber Services.
Encore eventually plans to develop its property into 900 single-family homes, 560 apartments and 880,000 square feet of commercial or industrial space.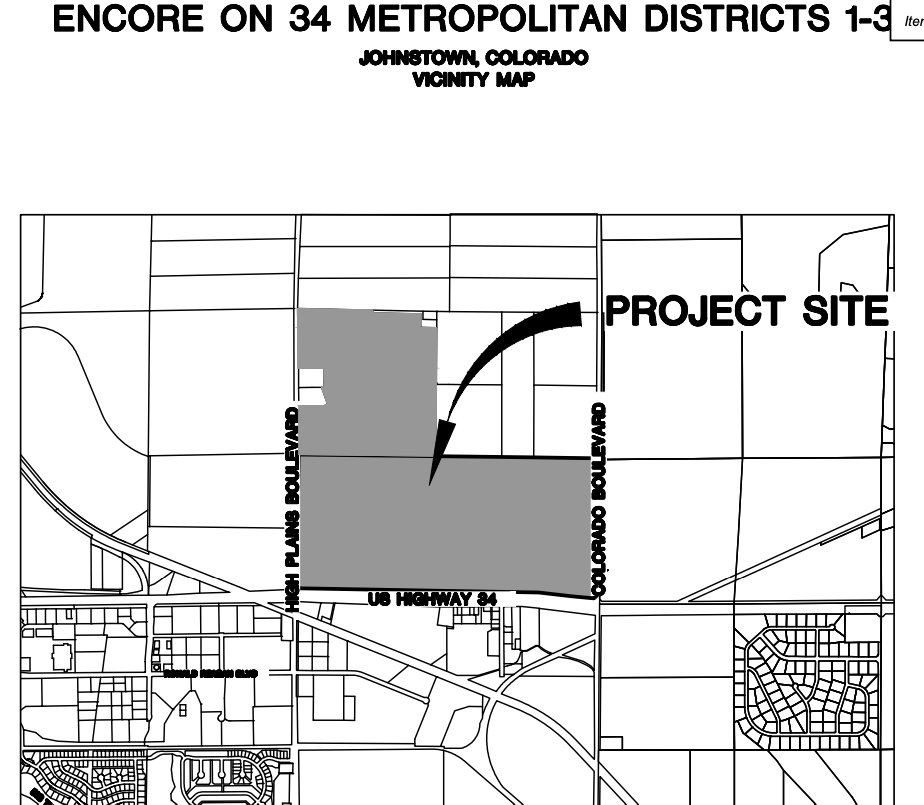 Source: BizWest