JBS eyes expansion of Greeley corporate HQ
GREELEY — JBS USA Food Co. may add a 60,000-square-foot, three-story addition to its headquarters at 1770 Promontory Circle, according to documents submitted to Greeley city planners.
Meg Oren, a planner for the city, said officials held a pre-application meeting with JBS on May 17, and the next step for the company is to submit a formal application.
According to documents it submitted to the city, JBS wants to add to its existing headquarters campus so that it can consolidate operations into one location and eliminate having to lease space. JBS leases approximately 40,000 square feet in one of the former State Farm buildings adjacent to its headquarters, in addition to other locations.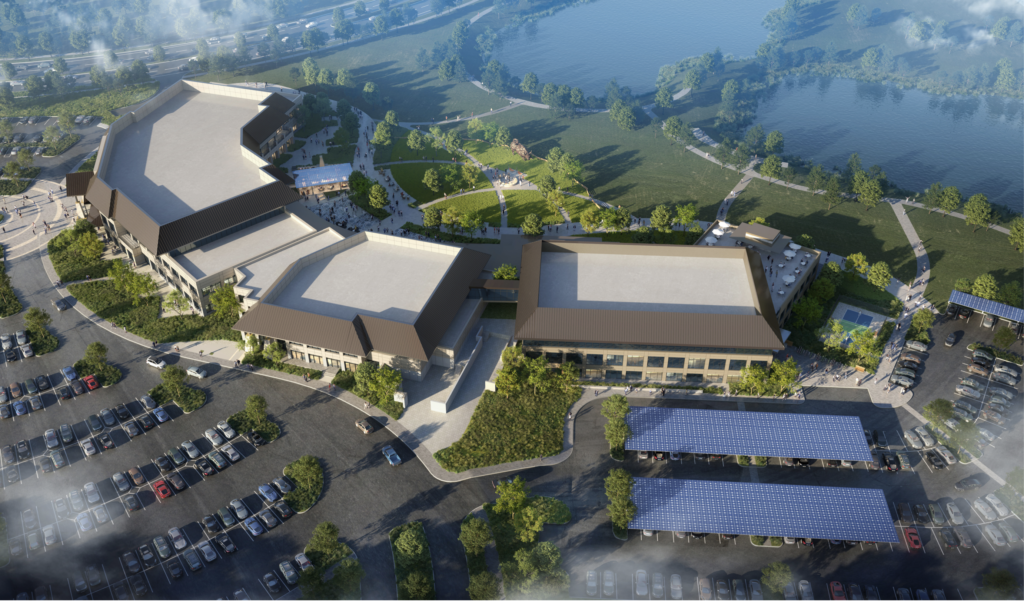 The new building would have connections to the existing headquarters building, and the company cafeteria would be relocated and turned into an indoor-outdoor venue. Preliminary plans also include new all-hands meeting spaces with access to the outdoors, office workspace for 300 to 400 people, a fitness and wellness center, a relocated and expanded loading dock with package-delivery services, and a 24/7 coffee-and-vending wall.
Other improvements include an amphitheater, roof terrace, outdoor patio and grills, fireplaces, ping pong tables, pickleball court and other outdoor amenities, as well as expanding the surface parking lot to handle the new and relocated employees.
The goal of expansion, the company stated, is "to create a next-generation workplace not only to accommodate the additional employees and programs but also to encourage active engagement in the office" in the wake of the COVID-19 pandemic.
The design of the building would incorporate the existing buildings' design with matching materials, familiar building massing and roof style, but adding contemporary touches such as an entry canopy, roof terrace and "a sweeping indoor/outdoor loggia connecting all phases of the headquarters, offering ample sunlight and views."
Calls to JBS officials for information on how many employees would be added or moved into the new space were not returned in time for BizWest's deadline.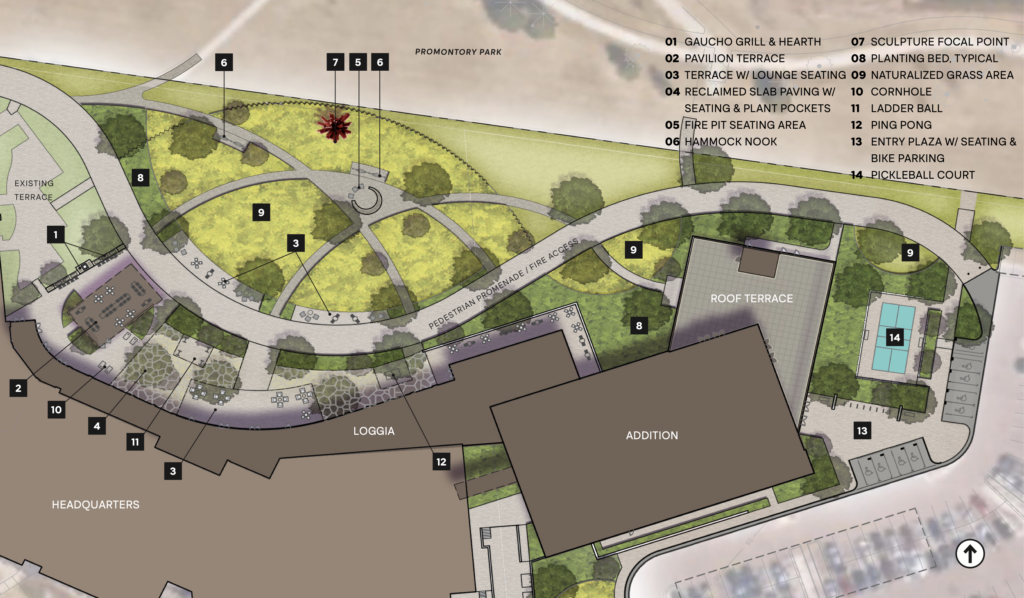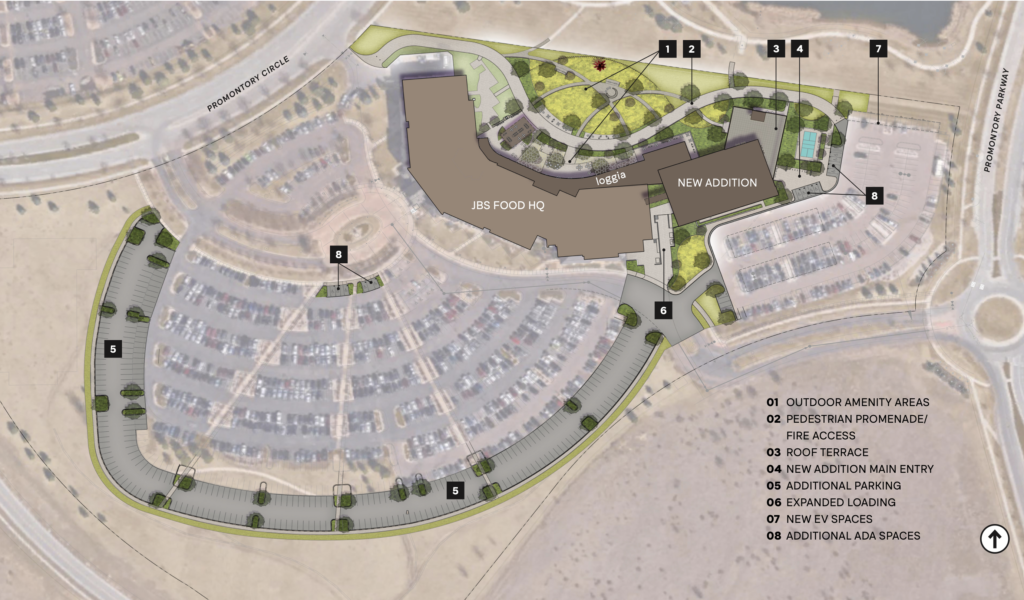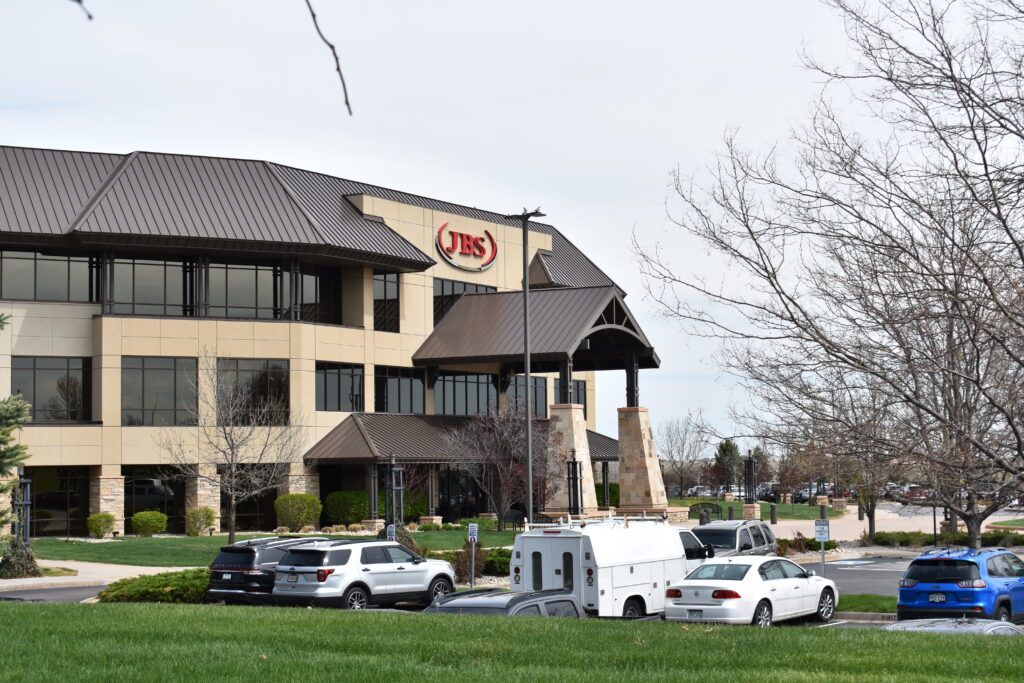 Source: BizWest