HTeaO to open franchise location in Loveland
LOVELAND — Within the next year, Loveland will be home to a new franchise operation — an iced-tea shop with its roots in Amarillo, Texas.
Think sweet tea. And also unsweetened tea. Multiple flavors. Sold by the glass or the gallon.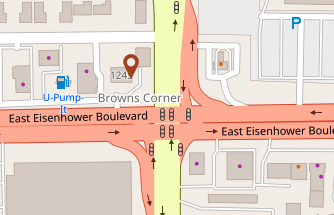 Called HTeaO, the local franchise will be operated by Mandy and Nobby (or Norbert) Grona. The two are transplants from Odessa, Texas, where they first experienced the brand and fell in love with the product. In addition to the tea shop, they also own Nobster's Crane & Hotshot Inc., an oil services company with its headquarters in Odessa and a branch office in the 2534 development of Johnstown. That company supplies heavy cranes and trucking services to the oil and gas industry. The hotshot reference refers to quick-response trucks and trailers that can help get an oil company's equipment onto the job site fast.
Using the company name Grona CO Properties LLC, the couple paid $650,000 for the former 7-Eleven site at 1245 E. Eisenhower Blvd., which is the corner of U.S. Highway 34 and Madison Avenue. Seller of the site was 7-Eleven Inc., which included numerous perpetual deed restrictions on the property. 7-Eleven operates another store just one intersection east at Eisenhower and Boise.
Restrictions limit the amount of snacks that the tea shop can sell and preclude sale of fuels, auto parts, tobacco and to also accept environmental liability for the property.
Mandy Grona said that fuel tanks on their location were removed in 2018 and the property is clear of concerns.
"We'll be demolishing the 7-Eleven building and building from the ground up," she told BizWest. The store includes a drive-through, and she anticipates that most sales will occur in that manner. Customers will be able to walk in as well, but the store will not include a seating area.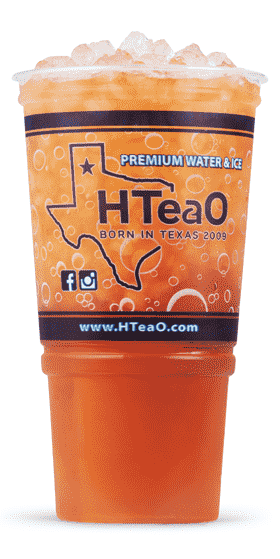 "There will be 26 different flavors, both sweet and unsweet. There will be an L-shaped counter and on each end will be ice makers. Cups and brewed tea will be in between. People can use taster cups to sample the tea. They can buy by the glass or gallon," she said. A fruit bar will enable customers to add fruit to their selections.
Customers can blend the teas — some like half sweet and half unsweetened, she said. The company will have a monthly blended special; this month it is Coconut Sunset, a blend of coconut tea and pink lemonade.
Tea bags also will be available for home brewing. "That's what we do now," she said. "My favorite is the coconut one; we have it at the house every other day or so," she said.
The Gronas received their franchise in 2020, but COVID intervened, and opening was delayed. Now that the property has been purchased, they hope to hire a general contractor in the coming days to get the project underway.
"We are still hopefully in the running to be the first to open a Colorado store," she said. She has heard that other franchise owners may be targeting Colorado Springs and Aurora, but she was not aware of the status of those projects.
"The franchisor would like it open before the end of the year. There are still some things to work through, so it might be a spring (2024) opening," she said. HTeaO has franchise locations in multiple states, but this will be the farthest north, according to the company website.
Traffic flow around that corner will mean changes to the entry and exit scheme. It will have a right-in-only from Eisenhower. Exit can be by using the easement with adjacent businesses, by using the alleyway in the back or by a right-out exit onto Madison.
The company expects to hire between 22 and 27 mostly part time employees. "This is all new to me," she said.
Source: BizWest