Hexagon Machine and Manufacturing expands in Longmont
LONGMONT — Former U.S. Sen. Cory Gardner, R-Colo., joined officials of Hexagon Machine and Manufacturing LLC on Thursday to tour Hexagon's plant in Longmont, which is expanding by 50% to meet the growing demands of aerospace, medical, flight and robotics customers.
The company, at 1507 Nelson Road, is growing its footprint from 7,000 to more than 10,000 square feet, said Matt Newill, CEO of Denver-based Artesian Partners, which invested capital in Hexagon last August.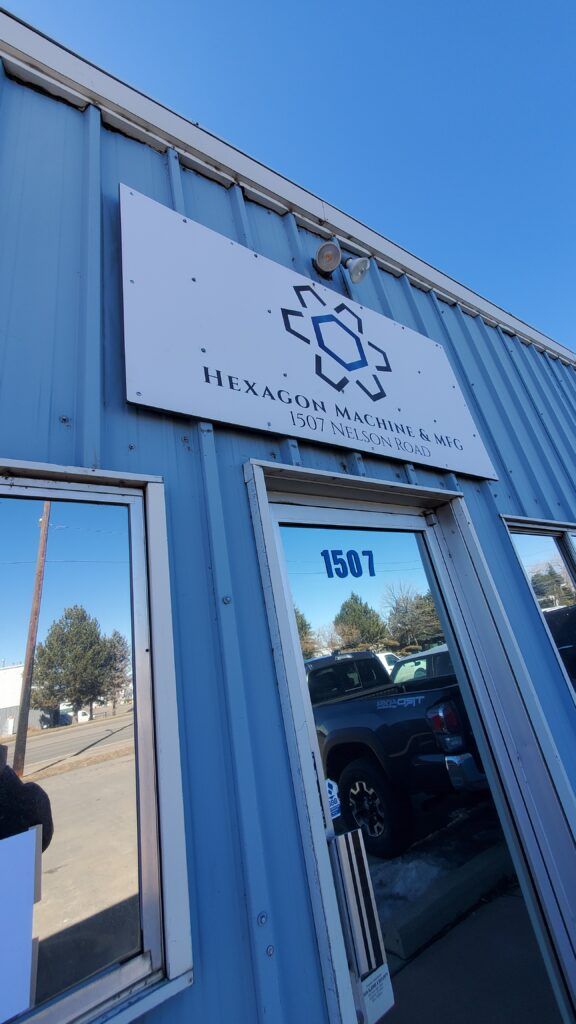 Capabilities at the machine shop include multi-axis turning and milling, engraving, heat treating, anodizing, coating, inspection, assembly and testing.
Hexagon employs 12 people and plans to hire more this year, Newill said.
"We take pride in solving complex problems that provide opportunities for our employees to rapidly expand their minds and individual skill sets through creative machining solutions," said Chris Furhmann, one of Hexagon's co-founders along with Sune Gravesen.
Gardner said education and training are among the ways government can help such industries expand in Colorado.
"I was really curious about the background and training" of the Hexagon employees met on the tour, Gardner said. "Every person I talked to had some kind of machining background or training before they came here — maybe a trade school, or work out of high school that they did.
"You think about people who are making satellite components, parts for our national security apparatus, they've all come through trades, machining, or just getting a second job after high school," Gardner said. "So how can we further that type of education, training, smithing programs, trade schools?"
Gardner cited training in industrial trades at local campuses of Front Range Community College as a "fantastic" example. "There's an opportunity and a role there to further the investment in that program to make it easier to apply their skills through that program to come to a place like Hexagon," he said.
"It's exciting stuff," Gardner said. "These are really leading-edge jobs with some of the most sophisticated machining equipment. This is exactly how Colorado will maintain its leadership in space and in industry overall."
Hexagon was created through the merger of Red Line Machine and Manufacturing and Broomfield Custom Service.
The company's primary contractors are involved with space technology, and an order might include such things as solar arrays for satellites.
"Right now, satellites are the new gold rush," Fuhrmann told Gardner. "We're just trying to supply the panning pans."
Source: BizWest