Greeley to consider $2.85M in incentives for 3D house printer
GREELEY — Members of the Greeley City Council will decide tonight whether to get into the printed 3D home business.
At a special meeting, the council will consider extending $2.85 million in incentives to assist the relocation of Alquist LLC's North American headquarters from Muscatine, Iowa, to Greeley, where it will have a downtown office and a west-side production facility.
The incentives, according to material in the council packet, includes a $750,000 forgivable loan, $100,000 in relocation expense reimbursements, and a $2 million construction grant.
The deal contains provisions not typical for incentive agreements.
While the five-year $750,000 is forgivable if the company meets job targets — 10 jobs in 18 months, 20 jobs in 36 months — the city will also hold collateral interest in the 3D printer/robot and in Alquist's intellectual property.
The city will hold a security interest in the company's property and equipment as part of the construction grant.
If the city approves the deal, Alquist will provide the city with a five-year 3D printing license that the city can assign to qualified builders for construction of homes within Weld County — an $800,000 value, according to the deal paperwork.
Interest in 3D printing of homes using 3D printed concrete is of interest to members of Greeley staff because it enables construction of new homes at a much reduced cost, according to the documents.
While the median resale price of homes in Greeley is $481,000, a 3D printed home can be constructed at about a third less, or about $317,000.
The company is already working on an arrangement with Aims Community College to offer an eight-week certificate program in 3D concrete printing. Alquist will hire those students; certified workers will earn about $70,000 per year.
The company plans a 20,000-square-foot production facility initially that it hopes to double in size within a few years.
According to the company's website, Alquist draws its name from the company founder's theater background. Founder and CEO Zachary Mannheimer selected the name from a character in the 1920 satirical play R.U.R (Rossum's Universal Robots) by Czech playwright Karel Čapek. In the play, robots take on human emotion and revolt. Alquist is the main engineer in the story who believes robots and humans can coexist.
The company determined that housing is a pressing need in communities throughout the country. The company is also working on research into building new roads, elevator shafts, retaining walls and other traditional concrete structures using 3D technology.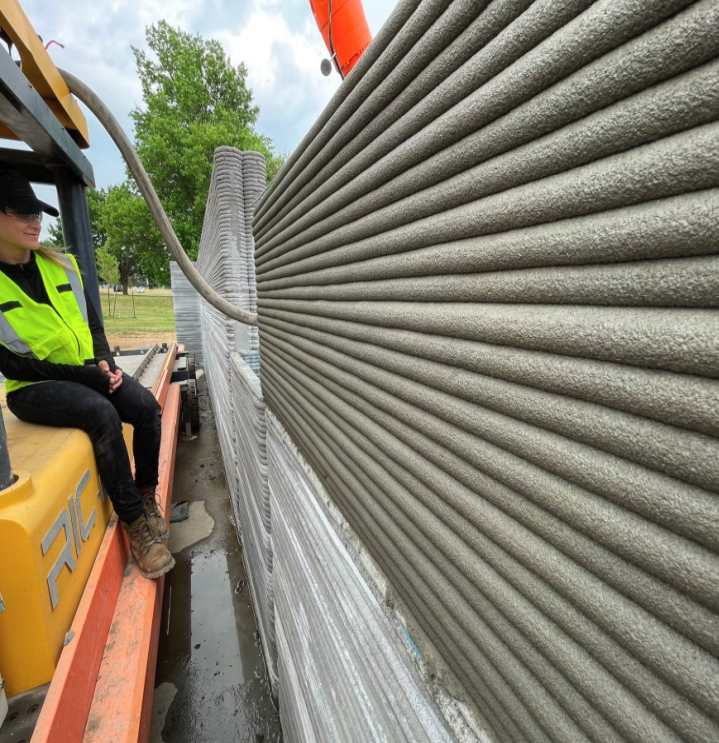 Source: BizWest