Developers sue Longmont over implementation of new water fee
LONGMONT — Developers of the Springs at Longmont in the Weld County part of the city have sued Longmont and its attorney, claiming that the city has retroactively applied water-dedication policies in a way that has resulted in $2 million in additional costs.
The developers, Continental 510 Fund LLC and Continental 659 Fund LLC, alleged in their lawsuit that Longmont changed the method that it uses to determine how much water a developer is required to dedicate to the community, that it stated at a City Council meeting that the new method would not apply to developments already in the system, that it delayed approval of the development's final plat for two years and that it then applied the new fee system. The fee then jumped from $18,528 per acre foot of water to $48,500 per acre foot. Springs at Longmont was required to dedicate all historic water rights from the property to the city, plus pay cash in lieu for 68.6 acre feet of water.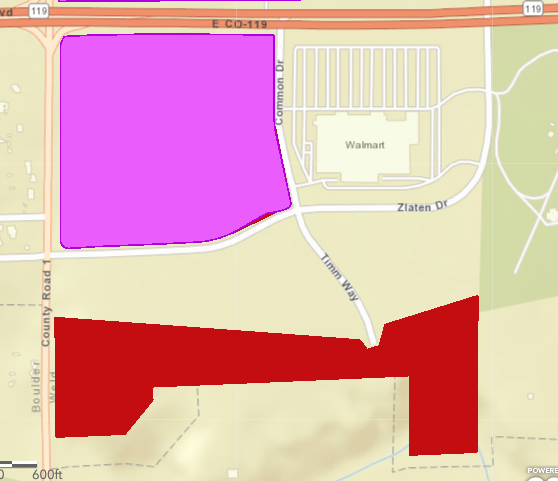 Quoting from council meetings when the fee system was discussed, the lawsuit said that city attorney Eugene Mei said, "You apply the rules that were in effect at the time of your application." It alleged that Mei then changed that, after the meeting, to say the new fee applied to any development that "was not at final plat yet."
The Continental companies, which are based in Menomonee Falls, Wisconsin, alleged that the council was misled at the meeting where the new fee system was approved and that the ordinance did not specifically say that the fee would be retroactive on developments already in the works.
They ask for a declaratory judgment that the new fee would not apply to developments in the works at the time of the change and a permanent injunction preventing the collection of the new fee.
City attorney Mei did not respond to a request for comment.
The development is located east of County Line Road and south of Zlaten Drive, south of the Wal-Mart and near Sandstone Ranch. It is a 25.7-acre development that will include 212 multi-family units.
The case is Continental 510 Fund LLC and Continental 659 Fund LLC v. city of Longmont and Eugene Mei, case number 2023cv30275 filed in Weld County District Court.
Source: BizWest