CSU launches center on animal-human interactions
FORT COLLINS – Colorado State University is creating a resource for policymakers and government agencies to help them solve and avoid problems related to interactions between animals and people.
The Animal-Human Policy Center will be based in the Department of Human Dimensions of Natural Resources in the Warner College of Natural Resources.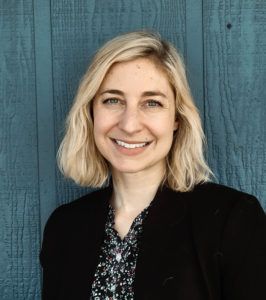 Rebecca Niemiec, an assistant professor at CSU and manager of the Bureau of Animal Protection in the Colorado Department of Agriculture, will lead the center as its inaugural director. Niemiec will step down from her position in the Bureau of Animal Protection to start this new role May 15.
The center's goal is to bring together diverse stakeholders – which could include animal welfare professionals, farmers and ranchers, hunters, scientists, veterinarians and wildlife advocates – to help officials promote positive outcomes for people and animals. The center's team will synthesize social science information, conduct studies on public perspectives, and facilitate discussions among policymakers, agency officials and stakeholders.
"People care deeply about animals, but people have different values around how we should interact with animals," Niemiec said. "There's that common ground that all stakeholder groups care about animals, and it's just a matter of developing programs and policies that ensure that people have those positive relationships with animals."
As a social scientist, Niemiec has studied people and their relationships with animals and the environment for a decade. She has researched community engagement in invasive species control in New Zealand and Hawaii, urban biodiversity conservation in Colorado, and public perspectives on the management of bison, wolves, horses, bears and fire ants.
Since March 2022, Niemiec has served as manager of the Bureau of Animal Protection, a program that administers and enforces Colorado's laws to address the neglect, mistreatment and abuse of animals in Colorado. Under her direction, the BAP grew to three full-time staff members, closed more than 200 complaints related to animal mistreatment, expanded outreach and education, and provided training for law-enforcement officers throughout the state on addressing animal mistreatment.
Niemiec worked with leaders from agriculture and animal welfare groups, law enforcement and veterinarians to develop and begin implementation of a strategic plan. The experience helped her understand how to develop plans that integrate diverse perspectives.
"Through my work in state government and academia, I have realized that there is a huge need for bringing social science information and diverse perspectives together to help policymakers and agencies develop creative solutions to facilitate positive animal-human relations," Niemiec said. "The new center seeks to address this need."
Niemiec said the center's focus on stakeholder engagement and using social science to understand and integrate diverse perspectives will make it the first of its kind.
"Dr. Niemiec is uniquely qualified to be our first director," said Michael Manfredo, professor and department head of Human Dimensions of Natural Resources. "She has been effective as a scientist as well as a policy-setting practitioner. She has been involved in a breadth of situations involving wildlife, livestock and companion animals. Most importantly, she has passion for making a difference in creating positive, sustainable futures of human-animal coexistence."
Manfredo, who has four decades of experience conducting social science research to support fish and wildlife management in the United States and around the world, will be the center's co-director.
In addition to Niemiec's and Manfredo's backgrounds in social science and stakeholder engagement, the center will draw from a wealth of expertise at CSU as well as experts outside of the university. Some of the issues they can help address are preventing domestic animal mistreatment, integrating diverse perspectives on wildlife management and conserving biodiversity.
"As animal-human interactions increase globally, the center will provide unique opportunities for the college to translate science for policymakers and the public," said A. Alonso Aguirre, dean of the Warner College of Natural Resources.
Manfredo and other researchers in the Warner College of Natural Resources have found that values toward animals fall somewhere along a spectrum; some view animals as a resource for human benefit and are more supportive of lethal control in managing human-wildlife conflict. Others view animals as part of their social community and are more focused on animal rights and protection.
Manfredo's research has found that over the past decade, more people are focused on animal rights, which has led to increased conflict over animal-related policies.
Where some might see conflict, Niemiec sees opportunity.
"We're in an era where people have a lot of strong emotions and connections toward animals, but everyone's connections are different," Niemiec said. "We have an opportunity to build on that passion to develop solutions that work for everyone."
Source: BizWest