Conga appoints Simon Edwards as CFO
BROOMFIELD — Conga, a Broomfield-based software-as-a-service company, has appointed Simon Edwards as chief financial officer.
Edwards takes over for Bob Pinkerton, who the company said departed the company for personal reasons related to his family.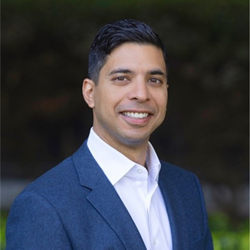 "We fully support Bob's decision to invest time with his family, but it's impossible to replace him. His commitment to Conga as a CFO and culture champion is unmatched," Noel Goggin, CEO at Conga, said in a written statement. "As Conga continues to grow and evolve as the global Revenue Lifecycle leader, Simon will ease the transition and be a natural fit for Conga. His extensive experience, combined with the expertise and operational rigor cultivated during his time with GE, make him an invaluable addition to our organization."
Edwards joins Conga with more than 15 years of public and private company experience, most recently overseeing ServiceMax's global finance organization, as well as its corporate development, business operations and IT functions. Prior to ServiceMax, Edwards spent more than a decade at GE, holding a number of finance leadership roles across various divisions and geographies.
Edwards will be based in the San Francisco Bay area and will manage all financial and accounting aspects of the company. Pinkerton will remain with Conga through June to assist with Edwards' transition.
Conga is a trade name for AppExtremes Inc. The company develops document management tools for customers of Salesforce Inc. and was acquired by Apttus Inc. in 2020 for $715 million.
Source: BizWest