Cheribundi, GoodBelly merge under NextFoods banner
BOULDER — NextFoods Inc. will merge its dairy-free GoodBelly probiotics brand with all-natural sports-nutrition company Cheribundi Inc.
The combined entity will "seek to capture category and product synergies that will propel them to the forefront of the functional food and beverage trends by harnessing the power of whole-foods based nutrition," according to a press release.
As part of the merger, Marcel Bens, current CEO of Cheribundi, will assume the role of CEO of NextFoods.
"Cheribundi and GoodBelly are dedicated to providing natural products that offer scientifically-proven health benefits," Bens said in a written statement. "This merger comes at a time when consumers are looking to move beyond lab-based, synthetic products to something that offers the same benefits naturally, thus positioning NextFoods as a leader in this movement."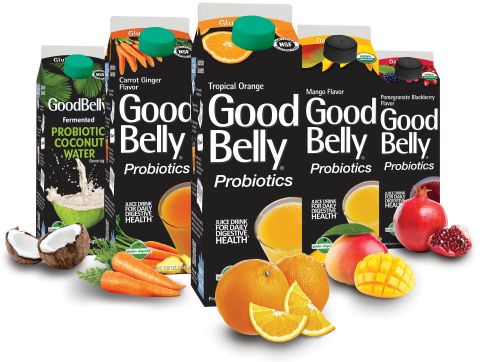 Emil Capital Partners is the largest investor in the combined entity.
"Consumers are continuously looking to manage their health through the foods and beverages they consume," said Andreas Guldin, managing partner and CEO of ECP.. "We are excited to bring together two talented, driven companies to execute on the vision of better-for-you and better-for-the-planet products that meet growing consumer demand."
As a combined entity, NextFoods will focus on growing its strategic channels, including ecommerce, sports and retail distribution. Cheribundi specializes in all-natural tart cherry juice as a functional tool for recovery.
"Adding Cheribundi to the NextFoods family is a significant step in both brands' futures to foster the continuous improvement of functional food and beverage and we look forward to fueling the next evolution of innovation," said Juan Gluth, former CEO of NextFoods who will serve as chief commercial officer for the combined company. "I look forward to working together with our lead investor and new leadership team to bring future success to our combined company."
Source: BizWest