Berthoud plans nonprofit 'Lunch & Learn'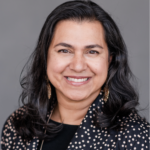 BERTHOUD — The Berthoud Area Chamber of Commerce and the Berthoud Community Library District are hosting the latest in a series of Nonprofit Brown Bag Lunch & Learns.
The session will take place from noon to 1 p.m., June 27, at the Berthoud Community Library District, 236 Welch Ave. Participants should bring their own lunch.
"Principles of Nonprofit Management: Best Practices for Impact — Part 2" is designed for individuals who manage a startup nonprofit or direct a long-established nonprofit. It will be presented by Sosamma Samuel-Burnett, founder and president of G.L.O.B.A.L. Justice.Registration is free.
Source: BizWest