Benjamin Snow to exit as Greeley economic-development, housing chief
GREELEY — Benjamin Snow, who has directed Greeley's Department of Economic Health and Housing since November 2018, will leave that post April 21 to concentrate on his own business ventures, he told BizWest on Friday.
Snow, 54, said he will do a bit of economic-development consulting but will concentrate on running Black Turtle Studios LLC, along with his sons Zander and Hayden Snow. He and Zander are certified drone pilots, while Hayden has had his own company, Hayden Snow Design. Black Turtle will offer drone videography, branding and marketing.
A Phoenix-area native, Snow came to Greeley from South Dakota, where he was president of the Rapid City Economic Development Partnership. He also had held similar posts in Parker and Englewood.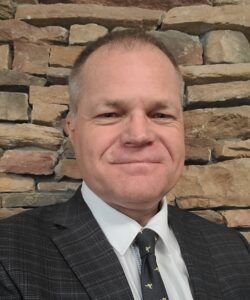 "I've been doing economic development for 20 years, but this was the first time I'd worked for a city government," he said. "It was a holistic approach, bringing in urban renewal and executing our strategic housing plan. So those were two unique and fun things for me to be involved with that I'd never had direct, hands-on experience with in the past.
"COVID being the two years right in the middle of my four-and-a-half-year tenure certainly was a big marker, helping the city shepherd our businesses through that difficult period," Snow said. "We had a lot of success partnering with the Chamber of Commerce to launch the Greeley Business Recovery Fund."
Snow cited the expansion of business he's seen, especially within the agriculture sector with the expansion of Leprino Foods Co., JBS and Colorado Premium. "In total on the commercial front, those expansions and new arrivals accounted for more than $100 million in total investment and will be providing employment for more than 500 people," he said.
He also hailed the housing plan that was launched soon after he took the job and developed some signature projects downtown as well as single-family and multi-family projects throughout the city — "both fill and greenfield sites," he said.
Greeley reached a new high point in 2022 with more than 2,000 housing permits issued and continues to see consistent post-pandemic commercial permit activity.
On the affordable housing front, Snow said, Greeley now has Copper Platte and Immaculata Plaza Phase II under construction, with Hope Springs and Weld Village North working through final planning stages and expected to break ground this year. In total, he said, these projects represent more than 700 new affordable units added to Greeley's housing mix.
Snow said he and his family will remain in Greeley, and he intends to be more involved with the Greeley Creative District.
After he leaves his post as head of a city department that handled both housing and economic development, Snow said, "My sense is that they'll probably be breaking that up into two separate departments. There'll be a separate housing department that we've never had before," likely directed by Assistant City Manager Juliana Kitten, "and then I assume they'll be recruiting someone to run economic development. In the interim, my staff will be reporting to Public Works Director Paul Trombino."In a prepared statement emailed to BizWest, Snow said "it has been both an honor and privilege to serve this wonderful community in the capacity of economic health and housing director. I have been fortunate to know and work with so many outstanding business leaders and developers in Northern Colorado during my time with the city and remain confident in Greeley's potential for even greater things to happen in the years ahead. I will continue to cheer Greeley on as a proud member of this community and fully expect to remain involved in other ways."
Source: BizWest