Agilent breaks ground on $725M expansion in Frederick
FREDERICK – Frigid temperatures and snow-covered grounds didn't stop officials from Agilent Technologies Inc. (NYSE: A) from breaking ground Thursday on the $725 million, 198,000-square-foot expansion of its oligo manufacturing facility in Frederick's Eagle Business Park.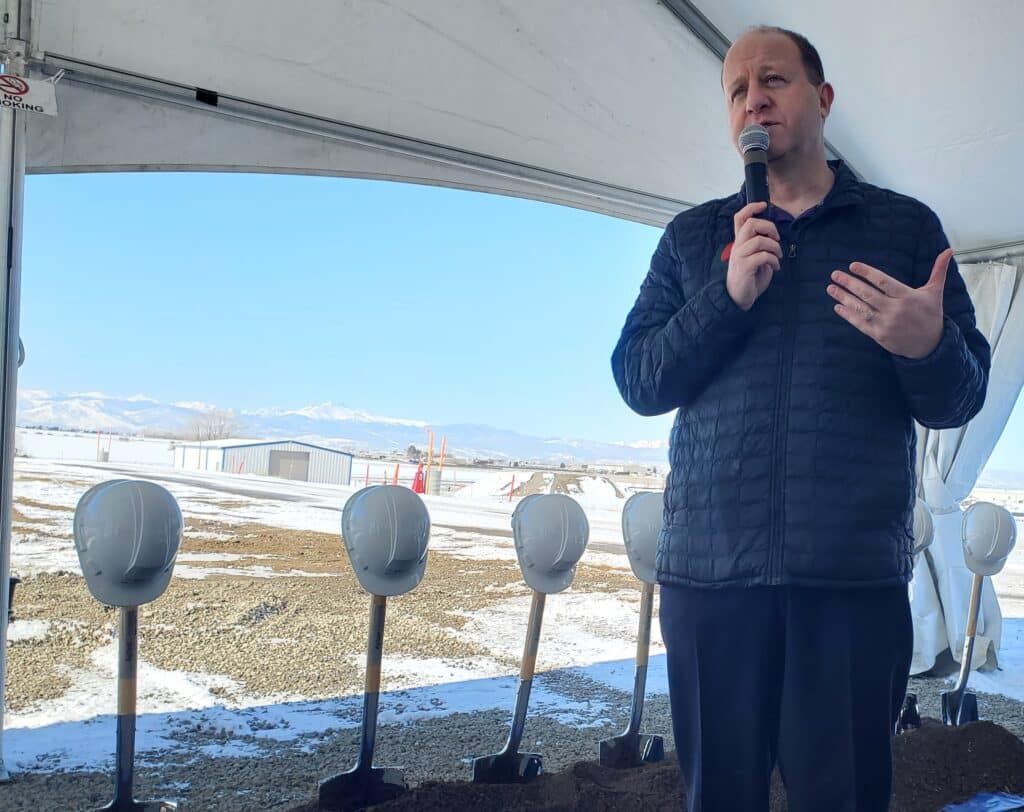 Agilent, based in Santa Clara, California, expects that the expansion in Frederick will add more than 160 jobs and double its manufacturing capacity for therapeutic nucleic acids, also called therapeutic oligonucleotides or oligos, which are short DNA and RNA molecules that serve as the active pharmaceutical ingredients for drugs targeting a growing number of ailments, including cancer, cardiovascular disease and rare and infectious diseases.
"This was science fiction when I was a kid just 20 years ago, where that molecule actually becomes the active pharmaceutical, the core of the drug we take as humans," said Sam Raha, president of Agilent's Diagnostics and Genomics Group. "It goes in and mediates what's happening genetically for us."
Raha revealed that he has high cholesterol, and "I've been on statins since I was 28. We are now making an active pharmaceutical ingredient for a drug which is made for high cholesterol. It's going to change the way it's managed. Instead of having to take a pill every night, like I do, you're going to be able to take it once every six months through an injection."
Raha said the market for synthetic, therapeutic oligonucleotides is estimated at $1 billion and is projected to grow in the double digits annually over the next five years, reaching $2.4 billion when the new facility opens.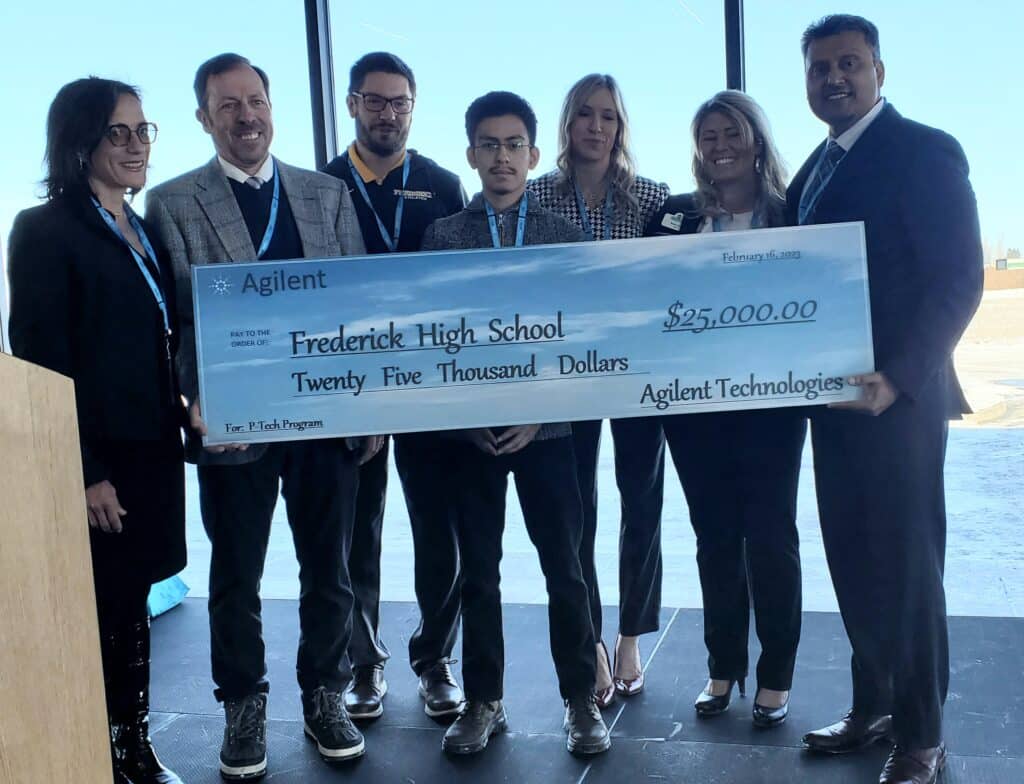 The addition of two new manufacturing lines will enable Agilent to meet the growing demand, and it expects customer shipments from the expansion to begin in 2026.
"We are now, right here in your city, the global leader for this particular modality of these types of oligos," Raha said. "It's that market growth, the ability to impact human health and our position in the space that has led us to have the conviction to make this additional investment."
As part of its investment in Frederick, Agilent's foundation issued a $25,000 grant to Frederick High School's P-TECH program, which offers mentorship to ninth-grade students the opportunity to graduate with an associate's degree in bioscience from Aims Community College within four to six years, and free of cost.
P-TECH is a global education model that aims to increase workforce readiness – particularly among first-generation college, minority, low-income students and those from other under-represented communities – and features similar partnerships between local school districts, colleges and industry employers across more than 20 countries. Agilent's grant will cover a majority of supplies and equipment for Frederick High participants over the course of the program.
Agilent chose New York City-based Turner Construction to build the facility. Turner also recently won a $4.4 billion project for a Honda electric vehicle battery factory in Ohio and a $1 billion electric-vehicle battery recycling facility project in Kentucky.
Agilent's full range of solutions includes instruments, software, services and expertise. It generated revenue of $6.85 billion in fiscal 2022 and employs 18,000 people worldwide.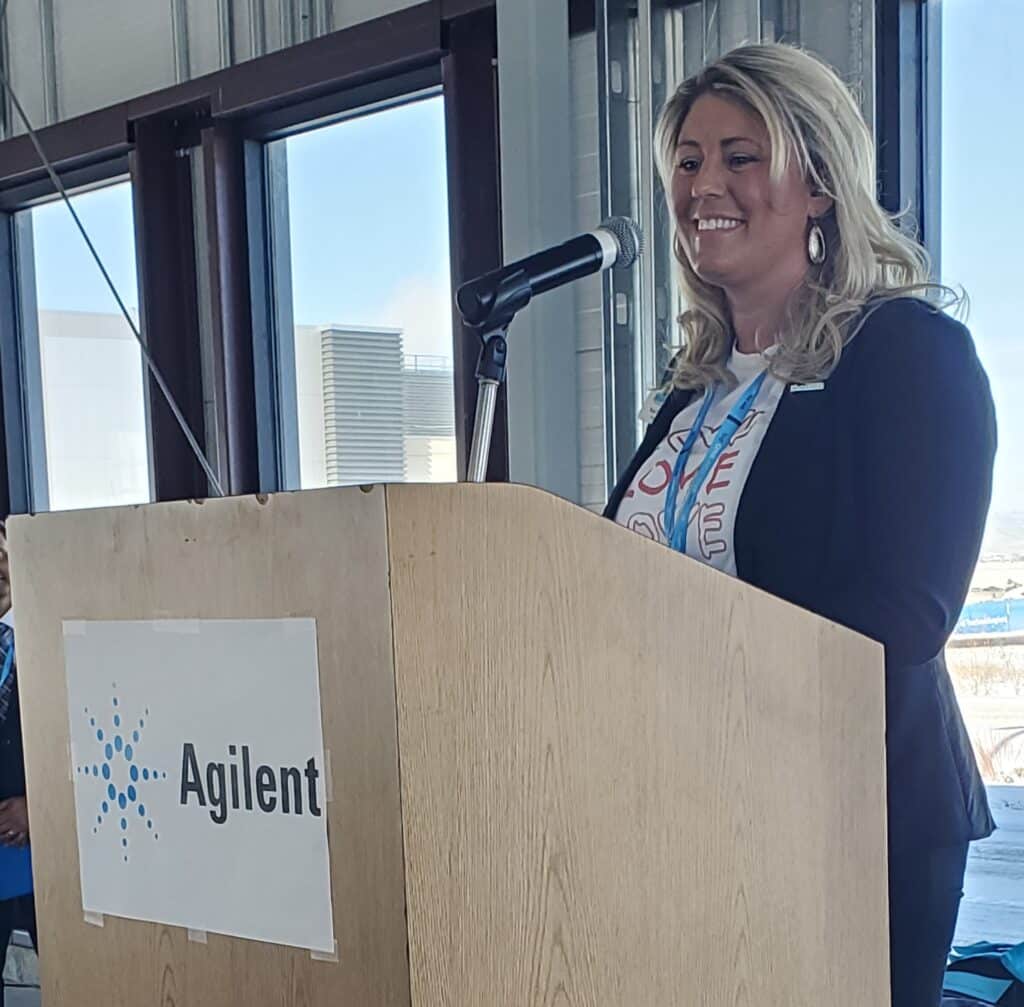 Paying tribute to the support the project has gotten from officials at the town, county and the state Office of Economic Development and International Trade, Gov. Jarred Polis called the groundbreaking "a big day, not just for Frederick, for Weld County and Colorado, but potentially for every one of us across the world who can benefit from these life-saving technologies.
"It could be your mother, your father, your aunt, your uncle," Polis said. "it could be your son, your daughter. It could be yourself."
Frederick Mayor Tracie Crites called the partnership "a commitment to our quality of life in Frederick, to our desire to write our own destiny as a town.
"The better the soil, the bigger the harvest," she told the Agilent officials. "Frederick is honored to be your soil, literally, and we're committed to supporting your rich harvest."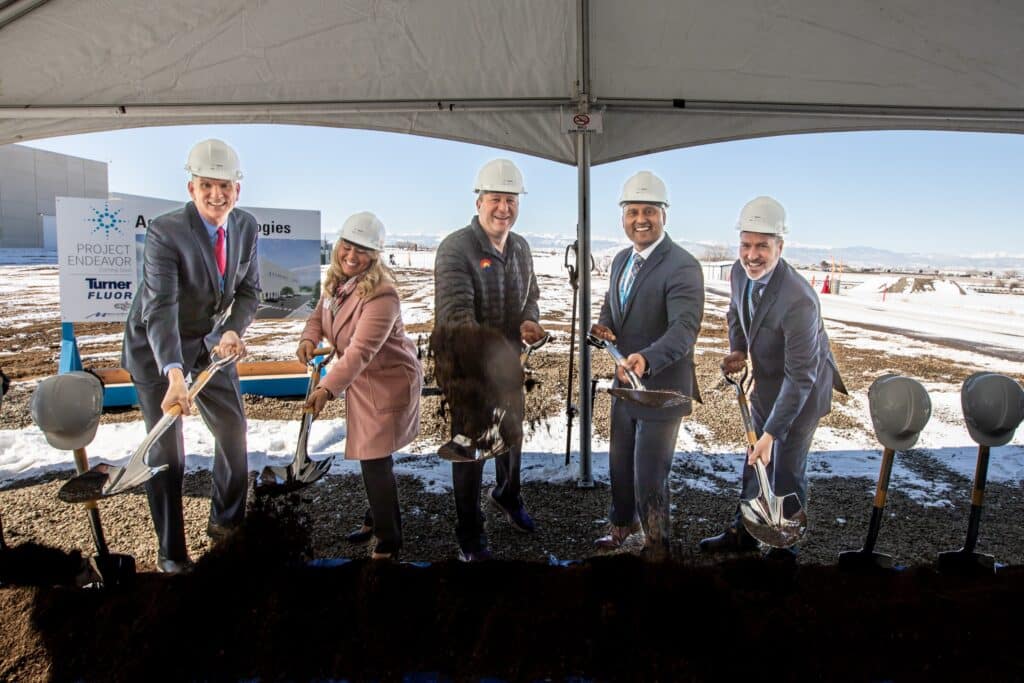 Source: BizWest