AGC Biologics adds capacity in Longmont plant, Boulder expansion plans grow
LONGMONT — AGC Biologics Inc. recently completed a roughly 30,000-square-foot expansion project at its Longmont plant, adding cell and gene therapy manufacturing capacity at the sprawling 4000 Nelson Road facility.
The expansion project at AGC Longmont, which provides contract pharmaceutical manufacturing for drug developers, began last May and cost an estimated $30 million, according to BizWest reporting from that time.
"Now, AGC Biologics Longmont can offer end-to-end cell therapy development and manufacturing services in one location," AGC said in a news release Wednesday. "The new labs extend the capabilities at the site and complement the site's robust viral vector development and manufacturing services, offering unique benefits to developers looking for one centralized location that can offer a full set of services for bringing their products to market."
The expansion added three cell-therapy production suites to the plant. AGC said it has space at the Nelson Road campus to build nine more.
"The new cell therapy suites are a tremendous achievement for this site. We have integrated the latest technology to complete our unique cell therapy services and have created ideal environments for developing these life-changing treatments," AGC Colorado general manager Whitney Sandberg said in a prepared statement. "This is the final piece for this campus that accompanies our comprehensive viral vector capabilities and gives developers a true end-to-end manufacturing site in North America to support their product's every need, at any stage."
AGC Biologics is headquartered in Bothell, Washington. It also has facilities in Copenhagen, Denmark; Heidelberg, Germany; Milan, Italy and Ichihara City, Japan.
It bought the Longmont campus, which has more than 600,000 square feet of operations and office space within six buildings on 229 acres, from Swiss biologics firm AveXis, a Novartis AG (NYSE: NVS) subsidiary company in early 2021 for $36 million.
While AGC has been expanding in Longmont, it's also preparing to add to its campus in Boulder at 5550 Airport Blvd., a facility that it bought from Astrazeneca in 2019.
Expansion plans for the site have grown beyond what was initially envisioned when documents for the project were initially submitted to Boulder planners in 2021.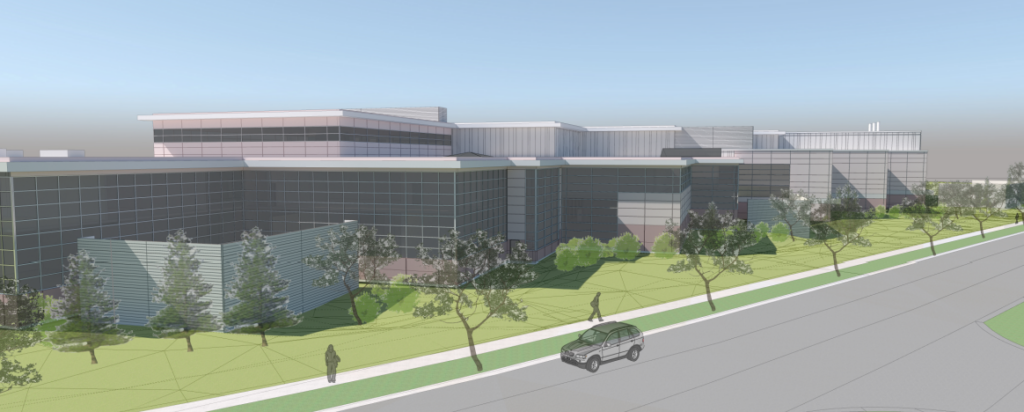 According to a traffic report provided to city staffers this year by a consulting firm working with AGC, the "existing 163,984 square-foot facility is proposed to be expanded to 354,302 square feet when complete." The vast majority of that space will be devoted to manufacturing, with about 16,300 square feet set aside for warehousing.
Under previous iterations of the expansion plans, the total square footage would have been a bit less than 290,000 square feet, planning documents show.
"The facility operates 24/7 with workers in shifts. AGC will add 215 staff to support the proposed expansion," according to a Boulder planning memo. "Estimated employees at the Boulder facility at the end of phased construction will be 480."
Source: BizWest